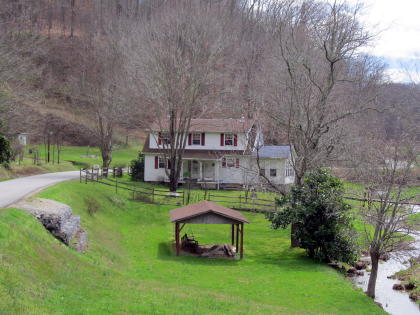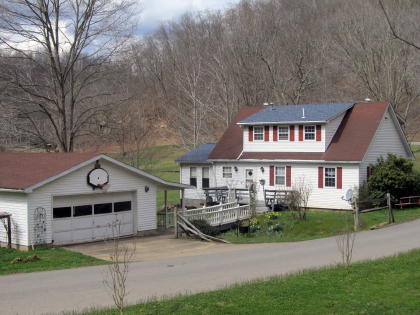 The Starcher Homestead on Stinson Road, including the country 2-story house, outbuildings, 131.5 acres of land and the contents of the house, will be auctioned today.
The property belonged to well-known West Forker Dora Starcher, who recently passed away.
The sale starts at 9:30 a.m. with the property being auctioned at noon.
HOUSE PHOTOS House is 2-story (1848 square feet) with basement, four bedrooms, living area, dining room/kitchen, sun porch, one and one-half bath, front and rear decks, two-stall garage, picnic pavilion, garden area, fruit trees, pond. Terms: 10% down day of sale (non-refundable), balance due on delivery of good deed.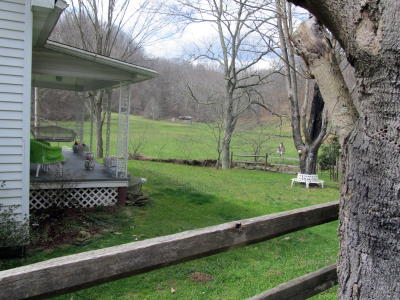 HUNDREDS OF COLLECTIBLES, HOUSEHOLD ITEMS, TOOLS, GLASSWARE
Wrought iron porch furniture (3 sets), wicker sets, gas fireplace with mantle, coffee and end tables, sofa couch,swivel rockers, file cabinet, floor and table lamps, wall tapestry, round stands with glass top/sides, storage closet, small drop-leaf table, Whirlpool washer/dryer (electric), kitchen appliances, pots, pans, kitchenware, assorted glassware.
Dinnerware, Whirlpool side by side fridge with ice maker, small TV, stands, wall mirrors, organ, octagon china cabinet, two glider rockers with foot stools, cranberry wine set, cobalt blue glass, drum stand, toothpick holders, hanging light, small dry sink, blanket chest, sewing machines, library table, gun cabinet, quilt rack, 4-pc. bedroom suit, bed bench, cake decorator items, porch swing, electric hospital bed, yard grill, ladder back chairs, deep freeze, old wringer/washer with dryer, GE fridge.
Wire bail jars, marbles, metal match holder, Roseville pieces, Fiesta pieces, Stoneware, stone churn with with lid/dasher, butter mold with paddle, piano stool/ball and claw, old picture frames, stamp collection, costume jewelry, art deco pieces, McDonald toys, miniature doll house furniture, small washboards (one glass), oil lights, oak wash stand with towel bar, oak wall mirror, oak oval mirror.
Spittoon, washbowl and pitcher, enamel ware, old toy top, vanity comb set, two old purses, hat pins, Roseville wall pockets, trunks, Kirby sweeper, tins, miner's dinner bucket, stamp holder, child's wagon, iron ware, water bailer, old cash register, service station oil can, pitcher pumps, iron kettle, two chimney stones with 6" holes, apple butter kettle with stirrer/spider, bottle cappers, meat grinder, wash tubs, two old straw filled dolls.
Several hand and garden tools, tree pruner,floor jack, power tools, hydraulic jack, bench vice, c-clamps, bench grinder, wooden wheel barrow, plastic yard carts, alum. extension ladder, and much more.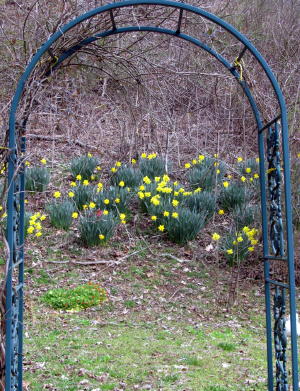 Terms, cash or auction approved with positive ID, driver's license required for bid. Everything sold as is, no warranty or guarantees implied. Terms announced at auction, day of sale, take priority.
The auction is being conducted by Dick Graff (#882) of Burnsville - 304-853-2342.
See more at auctionzip.com
See related story "I KNOW HOW MUD FORK GOT ITS' NAME" - Dora Starcher Recalls School Days, Indian Burial Grounds"
(Advertisement)