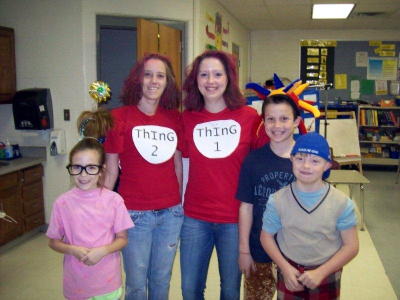 (L-R) Claire Boggs, Mrs. Miller, Mrs.
Hartshorn, Bryson Montgomery, Connor Boggs
Submitted by Tami Allen
Title I Reading Specialist
Arnoldsburg Elementary School
Thing 1, Thing 2, Dr. Seuss, and many of his friends invaded Arnoldsburg Elementary School on Friday, March 2nd.
As part of Arnoldsburg Elementary School's annual celebration of Dr. Seuss' birthday, students and staff members dressed in a variety of Dr. Seuss costumes.
After a great breakfast of green eggs and ham, Young Gerald McGrew (Mrs. Gina Freed), read If I Ran the Zoo to the entire school. In addition, Ms. Bev Morford brought students from Calhoun Middle-High School's Learn and Serve program to read Dr. Seuss books to students in their classroom.
Arnoldsburg Elementary students and staff enjoyed a great day celebrating the work of this beloved children's author.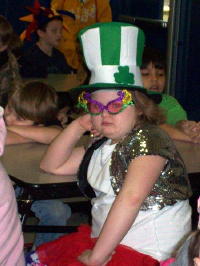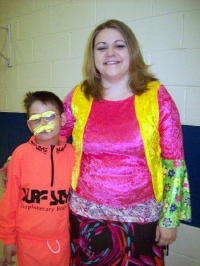 (L-R) Tori Arnold, Colton McWilliams and Miss Thomas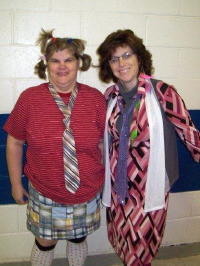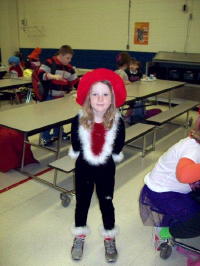 (L-R) Mrs. Benson, Mrs. Boggs, Josie Montgomery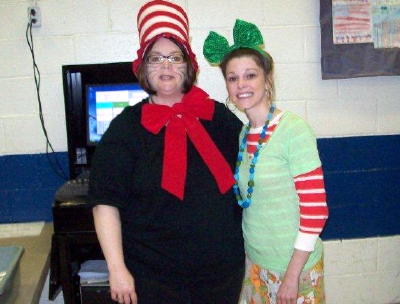 Mrs. Mace and Miss Sampson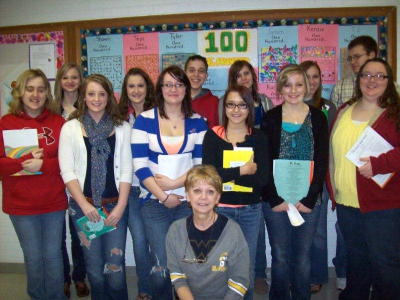 Learn and Serve students with Ms. Bev Morford (front)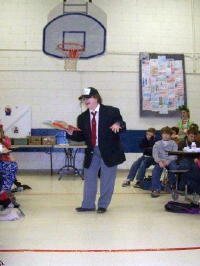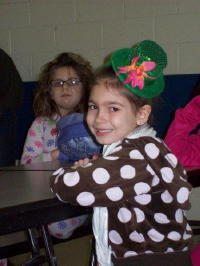 (L-R) Mrs. Freed as the Young Gerald
McGrew, Alexis Joseph and Jaelyn Jett