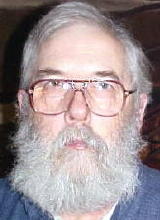 By Alvin Engelke
alvinengelke@hotmail.com

The Creston auction will be Saturday, March 3, starting at 6 P. M. at the Creston Community Building, high water, deep snow and such allowing. There have been big crowds at the auctions.

There will be an organizational meeting of the Creston Walking Club at 6:30 P. M. on Tuesday, March 6 at the Community Building. The regular business meeting will b e at 7:00 P. M. The walking trail for the Community Building was approved and over the weekend Lockhart Run trucking hauled in the stone for the project. Eric Cain, via some agency, has the contract to build the trail. A number of local residents are very excited over the new development.

Rev. Keith Belt filled his regular appointment at the Burning Springs M. E. church.

Ottie Brumfield has been on the sick list. Nancy Engelke was consulting with the medical staff at Roane General.

Charles Russell had Sunday dinner with Ray Gumm & brother Euell at Miletree in Spencer. Charles got chocked on his food but is OK.

The local area had some wind, a short power outage and a skiff of snow but crocuses & daffodils are blooming and robins are about. More ground has been worked up for gardens.

Work has progressed on the new Annamoriah bridge to the point that it is almost ready for the concrete. Speaking of concrete an "expert", said to be an engineer, testifying at a federal government hearing stated that oil & gas well cement couldn't have any strength inasmuch as there is no rebar." Apparently the "expert" had no suggestions as to how rebar could be placed in wellbores.

There has been lots of talk in both Wirt & Calhoun Counties on the various county races. One official was told that someone needed some fence built if he lost his race and another candidate was greeted with the comment, "You've got to be kidding." Others made unkind comments comparing some of the candidates to those in certain southern counties.

A big crowd was on hand Saturday for the oil & gas meeting in Elizabeth. Jim Lydon, the ad-hoc chairman named committees to do work before the next meeting. A broad spectrum of people were present, lots of questions were asked, etc.

The legal notices in the Wirt County Journal for tax deed applications listed Seaward, Gilbert (Bill) & Ray Lynch. While "uncle Ray" didn't live in Wirt County, both Seaward & Bill's estates were probated in the county indicating that the attorney did very sloppy work so that the proper owners would not receive notice.

A number of local oil & gas men attended the IOGA (oil & gas) meeting down at the Mouth of the Elk. Winnie Elliot was on his good behavior because his boss, Mark Lytle, was there but the story with Steve Cunningham and the W. Va./Ohio OIl Gathering group may well have been much different. Ida & Erin, the comely lasses from the head office up in Frazeysburg, Ohio came down for the meeting and the Brooksville boys took them out to eat at the Outback, or so they said. There were some who were late getting to the meeting the next morning and, of course, there were different & conflicting stories. Steve, no doubt can give everyone the straight. Ida indicated that the 'wimmen' had the situation completely under control at all times, however. Broadway Joe stopped by to give a campaign speech and was very careful to not say bad things the Big Eared One, his leader.

On the national campaign there has been much said about the "safety net" and the big Eared One said his reelection was based on the elites and those who were dependent on government programs & handouts. While some refer to the "safety Net" as a hammack, it might better be described as a gill net from which individuals and families cannot easily escape. If gill nets are not familiar one can check with anyone who seines fish or bait fish. A failure to address the program will make America like Greece which is having riots over the curtailment of "benefits" because there is no more money to give those who choose not to work and, of course, those who actually are unable to work are really in a bad situation. The open attacks on religion and the church is part of the plan so that, when things get bad, the traditional source of help for those in need has been destroyed "for they would not bow before Cesar as their god".

Joe Starcher brought an action before the Supremes down at the Mouth of the Elk to remove State Sen. Walt Helmick as a candidate for Com'r of Agriculture since he does not farm but formerly did strip mining. A similar case [to remove from the ballot] has been brought against the candidacy of J. Frank Deem who filed against Sen. Donna Boley.

Linda Boornazian represented the EPA at the IOGA meeting. She made it a point to say that if one ended up in violation of any of their rules it was just $32,000/day fine for each violation. She was surprised when Ann McElhinney of FrackNation.com started asking her questions & disputing some of her statements. FrackNation is making a documentary to counter the claims made in Gasland, the anti-hydrofracturing movie.

Paul M. Rady, CEO of Antero the outfit that has drilled Marcellus wells in Harrison County noted that his firm has purchased capacity on the pipeline that will take ethane (the feedstock for the ethylene crackers) to the Gulf of Mexico. The Antero CEO noted that the Marcellus operations have dwarfed their previous operations and "have made them". Rady also stated that they now have local employees, long a point of contention with the company. Range Resources has likewise made similar arrangements to ship ethane to the gulf. Dow plans to reopen their cracker there this year and have a new one running by 2017 as well as a facility to make propylene from propane. NOVA, a Canadian concern has signed for the ethane from Norsk Hydro the Norwegian government company that acquired the Chesapeake Marcellus assets and Caiman, another Marcellus player has done likewise. Shell, the Rotschild firm that purchased East Resources Pennsylvania holdings, has been talking perhaps about building a plant and folks in the Parkersburg area indicate that surveying has started adjacent to the GE/Borg Warner/Marbon facility at Washington Bottom. Apparently not many have taken Little Richard and Ryan Cunningham's Fayette County proposal seriously.

EQT (Equitable) head boss David L. Porges said that their Pennsylvania holdings were dry gas in the Marcellus and even they couldn't operate on $2.50 gas so they were shifting their drilling to W. Va. where their Marcellus holdings are wet gas. They have one well that is making 60bbl/hour of "Appalachian light sweet" which presently fetches $91.69/bbl and some leases exclude this production from royalty payments.

CNX/Noble Energy indicated that they have a Marcellus well planned near Normantown in Gilmer County. Noble paid $7,100/acre for the CNX leases but told "the peasants" that their bonuses would not even be 1/10th of that amount; apparently the locals are "not worthy".

State Farm Bureau president Charles Wilfong noted that if there is a glut of natural gas locally perhaps it would be a good thing to build a fertilizer plant were there would be no or very limited transport of the feedstock but others said plants elsewhere are still shutting down because "they cannot make it". Of course it could be that some do not want a cheap local source of fertilizer.

Noble CEO Charles D. Davidson noted that last year the New York Slimes wrote an article asking "Is shale gas real".

It was reported that CNX (formerly Mother Hope, Dominion, Consolidated, etc) has traded off their Utica acreage to Hess. It is understood that the Utica, a deep formation, is more widespread than the Marcellus.

Entertainment at the event was provided by the Capitol Steps who are masters of making fun of those on the political scene & no one was spared. However, they gave "special recognition" to Janet "Big Siss" Napolitano [Incompetano], the TSA perverts who fondle at the airports and, of course, great liberal icon, former congresscritter Anthony Wiener. He is married to an Arab lady who is tied to the Muslin Brotherhood and he was to be Mayor, Governor and on up the ladder, etc.

The technical session discussed how one drilled horizontal wells in thin (12 foot) pay zones which might cause one to think that the areas where it was said the Marcellus was 'worthless' may be much to the contrary.

Jim Bush was in Creston hauling hay.

It seems that the Ron Paul folks have teamed up with liberal Mr. Romney to "take" the nomination. Many are very concerned, to say the least.

The price of local Pennsylvania grade crude rose $1.55/bbl to $106.38. It was noted that the price of crude oil is not determined by India and China as they are the ones with growing consumption and use. Hope & change left America in the dust.