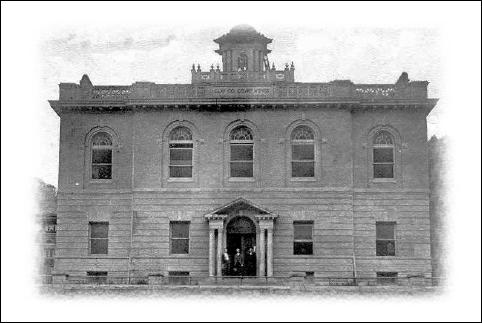 Clay County's courthouse has been added to the official list of the 2012 endangered properties in the State of West Virginia.
Preservation Alliance of West Virginia (PAWV) selected eleven historically significant sites for the 2012 Endangered Properties List.
The 1902 structure, the only site in the county listed on the National Register of Historic Places, is threatened by water infiltration, old electrical wiring and general deterioration.
Common for its period of construction, the building is recognized for its eclectic architecture, which borrowed heavily from the Beaux Arts movement.
While some preservation work has been done on the structure, it is at risk with a lack of resources to preserve it.
Local proposals have been put forth to rehabilitate it.