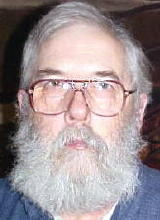 By Alvin Engelke
alvinengelke@hotmail.com

Rev. Keith Belt filled his regular appointment at the Burning Springs M. E. Church. His mother was having a bad arthritis attack.

Mary Brown (Jeff McFee's sister) is in the intensive care unit at Camden Clark Hospital.

There was a bad wreck early Sunday morning on the Creston hill but details were not available locally.

The big snow that was called for did not happen.

The oil an d gas meeting for area residents is scheduled for 9 A. M. on Saturday February 25th at the high school auditorium in Elizabeth. Leasing, pricing, royalties, bonuses, pay zones and a proposed group to obtain better terms are among the topics to be covered. For details call Jim Lydon at 304-275-4513.

Charles Russell was attending to business in Spencer and was a Sunday dinner guest with brother Euell & Ray Gumm.

Danny Walker was looking for junk to haul so he could have some bread money.

With the spring like weather some area Tom cats have been visiting the neighbor cat ladies. Hairy bittercress is big enough to pick.

Corey Boothe said there were no mountain lions in the area but others begged to disagree. After reading the article one Creston news reader called to set matters straight and offered to provide proof. Several years ago George Engelke saw a long tailed black cat at Napier in Braxton County and just a few years ago Harold Stutler, the area's premier trapper, caught a black panther. Teddy Ball got the shock of his life when he surprised a big long tailed cat with a mouth full of teeth that was sleeping on the Hodgen #5 location one sunny March day. When a local fellow who was running a road grader for a Westvaco contractor was working in Ritchie County he noticed a group of green trucks and a trailer across the Hughes River from where he was working so he stopped and watched. All the men got in their chariots and the door of the trailer opened and out walked a big, long tailed tan cat who walked around and finally ambled off into the woods. The men then closed the door of the trailer and drove away. Of course the DNR knows nothing about it.

Ira J. Lynch, Sr. continues to improve after his heart surgery.

Dominion (Mother Hope) has announced that they are replacing lots of pipelines including one going from the West Fork, through Bear Fork and over on Steer Creek. Since it is under the auspices of the federal government (FERC) special care must be taken not to harm any Indiana bats. No one made it clear why the bats left Indiana to come here but, apparently, they are protected and must not carry rabies.

Moochelle has been going about telling others what kind of food they can eat and the candy makers have caved and will now be selling smaller candy bars. A little four year old pre-K girl in North Carolina had her lunch pail inspected by a federal agent who determined that the meal consisting of a turkey & cheese sandwich, a banana, chips & apple juice did not meet federal guidelines so the girl was told to eat [greasy] chicken nuggets for her noon meal. She went home and told her mommy that the federal agent said obviously you do not love me since you didn't pack a healthy meal for me. This is the approach taken by soviet era governments who worked to turn children against their parents as part of "fundamental change". These folks make it easy to see where cuts could be made in federal government spending. This brings to mind the new dietician hired by the Calhoun board to assure that the children had 'healthy food', likely as mandated by wise ones down in the swamps along the lower Potomac. She threw a hissy fit when she learned that the cooks were using white corn meal to make corn bread, a popular & healthy item with the children. She thought that it had been treated in some way to take away the nutrients and, of course, she had never heard of white corn, Indian corn, etc.

A number of local residents participated in the agriculture & forestry day and taste of West Virginia reception down at the Mouth of the Elk. The big topic of discussion there was the sudden withdrawal of Mike Teets from the race for Commissioner of Agriculture which was problematic inasmuch as he was the likely winner. The question down there was "Who came and explained to him why he really didn't want the job that he had worked toward for over five years & who explained to him that 'if he knew what was best for him & his family' he would withdraw?" Since that time it was learned that Bill Phillips, a nominal republican from Elkins, set him straight since Phillips was working for/backing Sen. Helmick who doesn't even have a farm but has powerful political backers even though some of them might be labeled "questionable". An individual who has had several years experience working in Republican party circles on a statewide basis described the 'persuader' as a 'snake'.

Brandon Ferrell was visiting Mr. & Mrs. Carl Ferrell & Jeremy over the weekend.

The price of natural gas remains in the $2.50 range while domestic customers in W.Va. pay in the $9 range which customers of the same firm pay $5 in Ohio. Sometimes things are amazing but apparently Rockefeller family members must be kept at the level of comfort and care that old John D. Sr. enjoyed.

Prices of gasoline continue to march toward the $4 -$5 range and the news media is quiet. When Bush & Cheney were in Washington the constant scream was that they were personally pocketing all the money themselves [which of course they weren't] but now with Bite Me and the Big Eared One it is just fine as folks are supposed to drive Obamamobiles which run on coal/electric. Under the new plan the taxpayers will pay buyers of the lemons $10,000 which might be looked at as a subsidy for the wealthy since volt buyers have an average income of $170,000. GE, the poster child for crony capitalism, has told its employees that they will drive the new cars that make the Edsel look like a marketing miracle.

The price for local Pennsylvania grade crude rose to $101.79 while the price of Appalachian light sweet [the fluid that comes from the wet Marcellus] is fetching $87.50/bbl.

One local resident noted that with all these shenanigans the now likely candidate who has the experience and is qualified is Joe Messineo from Roane County.