Into the drink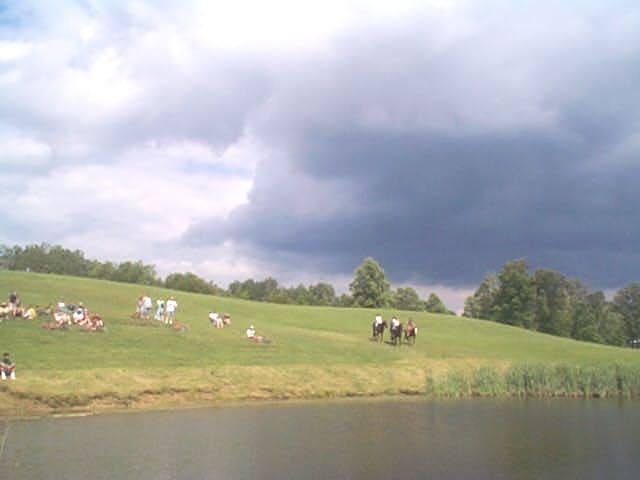 Storm clouds risin'
Chilly temperatures didn't keep people away yesterday for opening day of the 6th Annual Appalachian Classic bike race at Calhoun Park. A record number of folks watched the famous Pond Jump, sponsored by NAPA, Mid-State Auto Parts of Grantsville.
The day included a high school series race and entertainment on the giant MegaZound stage. Planet 22 and Prophet's Thumb provided entertainment well into the night.
The starter pistol will fire at noon today for the 7.2 mile lap course, with about 200 bikers expected to enter. "We hope folks will come out and find a spot to watch the excitement," said Donnie Price.
A special memorial service for biker and Appalachian Classic participant, Sgt. Gene Vance, will be conducted at 11:20 a.m. today. Vance was killed in action recently in Afghanistan.
"We welcome the community to participate in this memorial," said Price, which will be held next to the giant flag, on the greens near the park pond.
The awards will be presented at 4 p.m.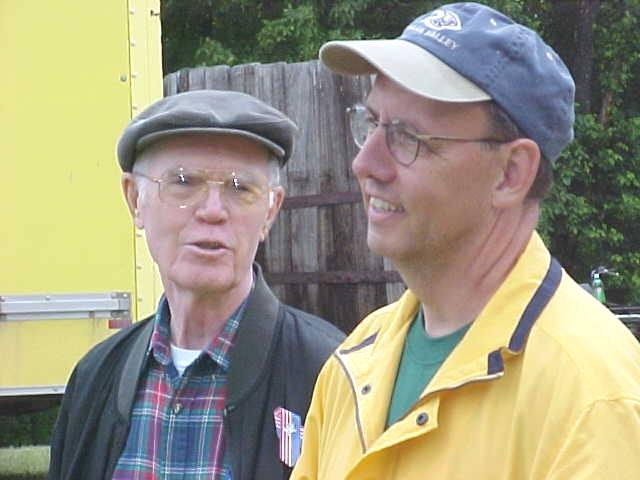 Glen Fowler and Jim Bennett enjoy afternoon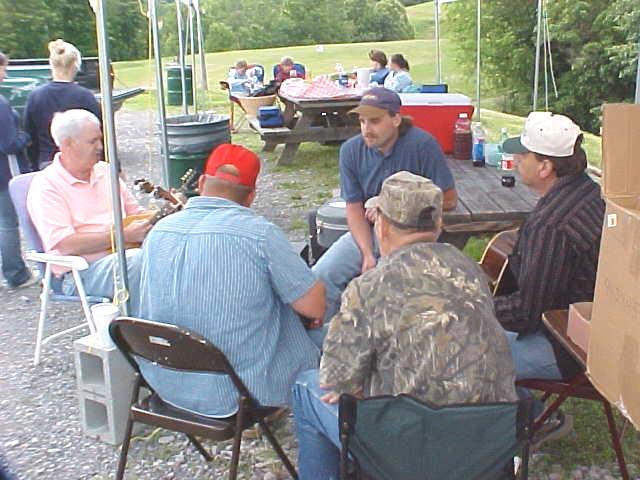 Pickin" on the side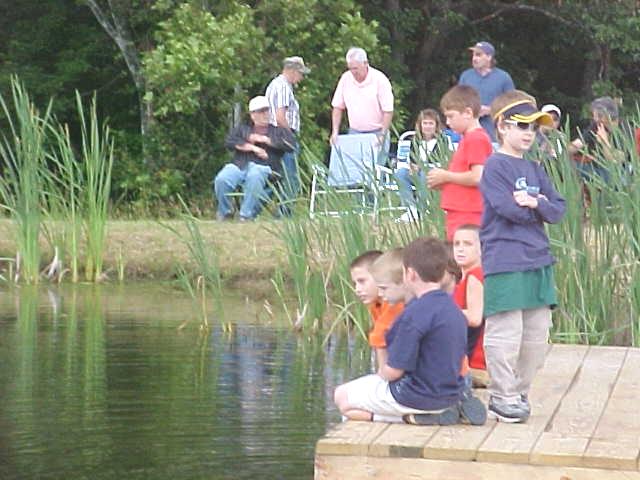 Future pond jumpers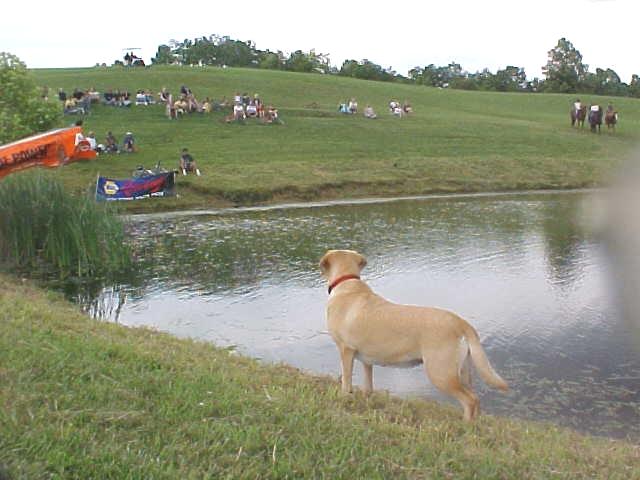 "Rescue dog" ready to assist jumpers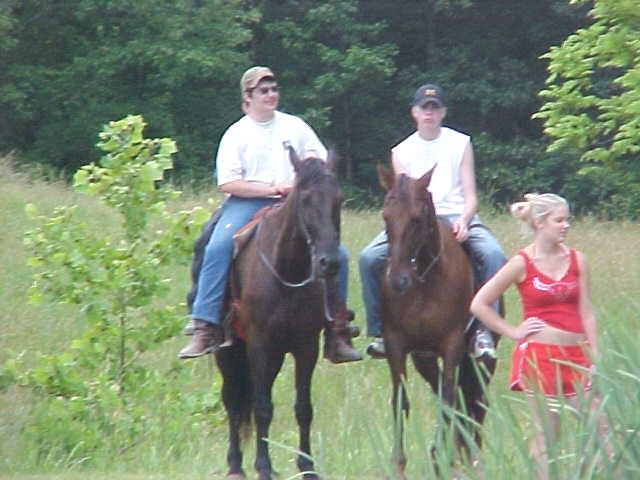 Riders in the park