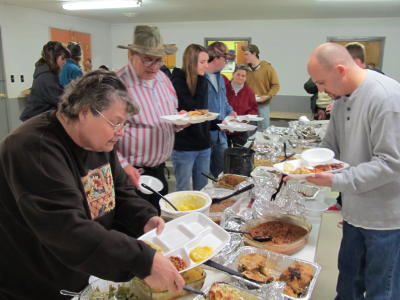 Hunt Club members and their families came out ...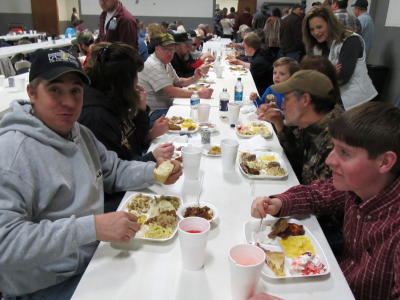 ... came out to enjoy the annual event ...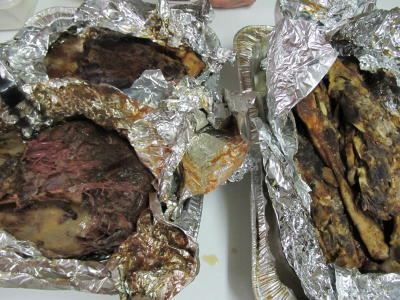 ... and cipher what critter to sample
The 21st annual Bear Fork Hunt Club Critter Dinner was Saturday at the Arnoldsburg Community Building, and folks came from far and wide to the annual event, which features lots of home style food and wild critter meat.
The club's president Charles McKown welcomed the hunters and their families, with entertainment provided by the David Bowen Family and the Paul Cottrell group.
Bear Fork is still one of the area's best known wilderness areas, with a recorded history going back 200 years.
Bear Fork Tales have been recorded on the Hur Herald, under People, Humor and History.
TEN YEAR FLASHBACK:
CRITTER DINNER ATTRACTS HUGE CROWD - Bear Fork Hunting Club Has Tenth Annual Event