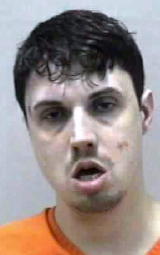 A Braxton County man has been arrested after allegedly threatening to blow up the City National Bank in Sutton.

32 year-old Miriam Andre Duncan has been charged with attempted robbery and terroristic threats.

Police say Duncan walked into the bank and tried to withdraw money from an account that apparently didn't exist.

When a teller told Duncan there was no money in the account, he allegedly threatened to blow up the bank.

The teller pressed an alarm button, an officer who was nearby responded to the call.

Reports say the officer tried to restrain Duncan, he supposedly shoved the officer.

Duncan has been arrested and is being held at the Central Regional Jail on a $500,000 bond.

The Braxton County Sheriff's Department is investigating. They were assisted by WVSP.