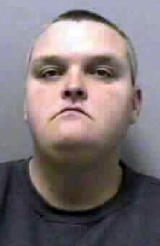 A Glenville man Timothy Allan Furr, 42, was indicted this week in Gilmer County for burglary, grand larceny, manufacture, delivery or possession of a controlled substance with intent to deliver a Schedule I controlled substance, and possession of a controlled substance three counts.

He remains in jail on $100,000 bond.

Also indicated was Gary Paul Ferrell for failure to provide sex offender registration change of information. He was released on $1,000 bond.

Furr was arrested in January on charges related to the procurement of drugs from Minnie Hamilton Health System in Grantsville.

A hospital emergency room physician said Furr altered a prescription issued him for six Vicodin to sixteen.

Furr, according to the criminal complaint, took the emergency room prescription to Grantsville's Rite Aid, also altering the prescription for a larger dose.

Furr was charged in January with altering prescriptions, and taken to Central Regional Jail.

He was arrested in December on charges filed in Glenville for burglary, the complainants say he broke into their residence and stole rifles and jewelry.

A criminal complaint says Furr then attempted to sell the rifles.

When State Police obtained a search warrant for Furr's residence, they discovered drug paraphernalia and drugs, with the complaint indicating possible presence of meth, prescription drugs without a prescription, and a substance appearing to be cocaine.

The complaint indicates Furr admitted to having a problem with meth and drugs.