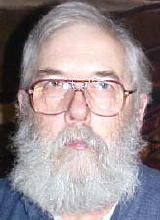 By Alvin Engelke
alvinengelke@hotmail.com

Rev. Keith Belt filled his regular appointment at the B urning Springs M. E. Church.

Burt Marks is doing better again. When one is really tough it is hard to keep a feller down.

Carl Ferrell was sliced and diced and is mending at home with strict orders to not do dumb things like lift and tug for a while until healing is complete.

Winter finally came to the Creston area with a little snow, cold weather and some wind. On Friday much of the local area lacked electricity. School was called off & some said those in authority could thus go skiing or go reveling somewhere for a long weekend.

There was no first class mail on Friday and the reason given was that there was "an emergency" in the Parkersburg post office. A retired postal official defined "an emergency" as either a) the building burned down [it did not] or b) there was a shooting in the facility. Local residents are reminded that postal rates will go up again. Presently "a first class 3 cent letter" costs 44 cents but it is to cost more come January 22 and service is scheduled to become less & take longer. To the wierdos that run the postal system that apparently is a sure way to generate profits and get those folks back who have given up on the bloated federal agency. The post office, like the Big Eared One's big bank friends must allow that they are "too big to fail" so that they will not have to do real reforms like cutting bloated salaries, eliminating levels of "management" that do nothing, eliminating contracts that are outrageous and favor only a few, etc.

The Calhoun road crew was working on the Richardsonville road one day last week.

The Great Pifu was among those who were calling on Gerald Ball whose time is just about up. He has been dealing with bone cancer. The Pifu & Gerald were known for their skill at catching "grass pike" in the Canadian wilderness.

Harry Reid, that illustrious statesman and senator from the gambling center of America, says he wants the Republicans to quit listening to the Tea Party since that would require following constitutional guide lines and acting with fiscal responsibility. Harry's family all work as lobbyists, ethical ones of course. The congress critters are about to raise the "debt ceiling" another trillion or so since no one wants to cut federal spending by the needed 42% to run in the black. All the unnecessary agencies and such have friends to protect them and the Big Eared One said his reelection depended upon the elites and those dependent on government 'services'. Someone said a while back that if food stamps are for the needy then they should be used only to purchase the basics, flour, meal, dried beans, rice and powered milk. Those who wish to purchase lobster tail, top of the line steaks, gourmet items and junk food could search harder for employment and buy those items with cash or cut down on tobacco, satellite tee vee & other expensive luxuries. Casual observation will reveal that few food stamp recipients bother to raise any of their own food.

Speaking of government waste, the TVA (Tennessee Valley Authority) has been keeping a low profile recently. That federal agency has the dubious honor of having the largest coal slurry spill in the history of the world but since it was the federal government it was OK and did not pollute, killed no fish, etc. While ordinary Americans are now too impoverished to purchase the entity, there are no doubt plenty of sheiks, pashas and nabobs who would lay down the cash and thus reduce the national debt in a significant way & then become taxpayers rather than those who consumed taxpayer funds.

Local residents are reminded that now is the time to file for elective office. Creston hasn't had a mayor for years now and there are positions open & available on the county, state & federal level.

Sebrina Dooley fetched Walter Smith back to his apartment in Elizabeth and visited with Euell & Charles Russell & Ray Gumm at Miletree. Charles has been having television difficulties and was a dinner guest of his brother in Spencer.

The Big Boys say that the Legislature should give them the power to force pool to deal with those who will not agree to "their terms" even when such are absurd. Mother Hope (Dominion) had people sign lease modifications that allowed the payment of royalties at 90% of the Inside FERC DTI price. This would mean that Dominion would pay royalties on only 90% of what they were paid for natural gas. In addition the royalty owners were not to be paid for "gas liquids", that is to say for the ethane, propane, butane, petroleum ether, natural gasoline (mountain high test or drip), etc. In other world the royalty owners were to be paid only on a volume basis and only 90% of the volume price. Apparently someone figured that the family might have to help with little Johnny D. IV's Alzheimer's or some such & more money was needed maintain the family at the level of old John D. Sr. who had special laws written to protect his brood from nasty taxes and rules that impacted lesser mortals.

A group of black buzzards were seen at Spencer on Sunday. They are a non-native invasive species that is noted for picking out the eyes on newborn calves and other newborns and then waiting until they die to eat them. They need the 3 S treatment which is to say, "Shoot, shovel & shut up". Not so long back some of the pests were seen in the Knight or Big Bend. When Charles Wilfong, the State Farm Bureau president hurt himself in a four wheeler accident he wanted to close his eyes and sleep until hopefully help arrived but he noted that the black buzzards were circling him and waiting.

Some folks from the Annamoriah area have been charged as being "chemists", operating chemistry laboratories, etc. Also some were charged with "patent infringement" on shake & bake.

The Wirt ambulance was calling on the Richardsonville Road.

Investigation continues on the missing string of tubing that "loaded itself up" and went away from the Rock Run section. Some of the pipe apparently 'had a little help' from a "chop saw".

The price of Pennsylvania grade crude oil fell to $97.25/bbl.