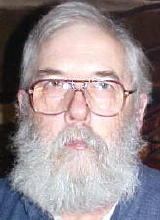 By Alvin Engelke
alvinengelke@hotmail.com

Rev. Keith Belt filled his regular appointment at the Burning Sprin gs M. E. Church.

Emma Miller, daughter of Randall & Chris Miller of Annamoriah made the dean's list at WVU-P where she is studying to be an R. N. Previously, she had been home schooled.

Burt Marks who had not been doing so well took a turn for the better and is back staying with Mr. & Mrs. Neil Belt but now is on d-Con (the blood thinner). He was able to go on a trip with Neil the other day.

Unseasonably warm weather continues to be the rule locally, some dandelions are blooming, hairy bittercress is growing as are daffodils and moss sporophytes. Some folks have been fishing down at the point in Creston. For one thing, it has been a good time for calves to arrive on the scene.

Some while back some folks ran onto a group in scuba gear working the West Fork obviously looking for rare and endangered mussels. A few years ago a group from Tennessee was caught in the Muskingum River over in Ohio poaching the rare molluscs.

The Wirt road crew was putting cold mix in some of the local potholes and placed some rock in the big wallow at Chuck Exline's log loading spot on the road to Spencer.

The news media claimed that unemployment "dropped to 8.5%" and it was time to celebrate. However, the workforce shrunk by 7 million jobs so, if calculated on the number of workers just 3 years ago the number would be 10.5%. Of course the news people have been pushing to crown Romney the Republican candidate as the "Big Eared One's advisers have concluded he is easiest to beat and, of course, isn't really conservative at all. Some remember the argument that Bob Dole, the Viagra man and Sen. McVain were both "moderate" and would attract the "moderates & independents". It is well known how all that worked out.

William Hugh Maze, age 94 of Belpre, passed away. He was a son of Lessie & Ethel Jones Maze. Lessie was a brother of Andy, Mattie, Jess, Homer, Harley, Lawrence, Ebbie, etc.

While going to school and along the way many have read about the remarkable program that has been going on since 1941 to save and reestablish whooping cranes in Canada and the United States. Part of this involves raising baby whoopers in places where they used to live (long ago) and then learning the migration routes using people who the babies think are adult birds. To do the migration a small plane that looks like a bumblebee with wings like a pterodactyl is used to guide the young birds on the route that they will learn and then, in turn, teach new birds. However, the other day the FAA shut down the migration program as those who were flying the planes (which are part of a partly federal program) did not have commercial pilot's licenses.

There is a very famous book that has some very clear passages about those that are against Israel. The U. S. Government has given $58 million to promote U. S. tourists not going to Israel but, instead going to Gaza and other areas run by Arab terror groups that gave large sums last presidential campaign season.

Dean Miller, Alvin & Nancy Engelke, Bill & Kathryn McFee, Gary & Shirley Jones and the Roane group were among those who attended the W. Va. Farm Bureau/W. Va. Forestry Association meeting with legislators at the 4-H grounds in Wood County. There was quite a bit of talk there about the federal court's setting aside W. Va.'s congressional redistricting because there was a 5,000 variance between the districts. It seems that Mr. Unger, a unique individual whose mother lives in Martinsburg or somewhere over there wants to be a congress critter and he thinks all this will help him. He had claimed to "work at the feet of Mother Teresa" but no one can verify his claim. The ruling has been appealed and Sen. Boley introduced a plan that, by taking some of Lewis County and putting it in District 1 and placing part of Braxton County in District 3 would make the variance only one person. Previously there had been a reluctance to cut counties up into different congressional districts. Tim Manchin said he wanted to play on the big scene like his relative who helps carry water for the Big Eared One. As many may remember most Creston residents were not counted by the census even though the area supervisor for the federal program knew about the error (or was it the plan all along?).

Euell Russell who had been suffering from the pneumonia fever is better. Mr. & Mrs. Larry Webster and Charles Russell were all attending to business in Spencer.

There was a big crowd on hand for the Creston Auction. Larry Nichols came over from Ripley and Patricia Jones came from Widen. Lacy Proctor, Alice Cottrell and Kandy Summers came from Millstone and Nellie Bokinskie came from Frametown.

According to the Charleston newspapers Tim Manchin said he was willing to work out a deal with the big boys on forced pooling where land & mineral owners wouldn't go along with the terms they were offered (generally 1/8 net with no explanation of the deductions and other nasty terms & no free gas). The recent Noble sale should put these matters into perspective. Back when the Hope leased the dePue farm at Creston the Rockefellers paid $1/acre for all formations as delay rental until the shallow wells were drilled that held the acreage. CNX (Consolidation Coal) now gets a 1/16th ORR which is more than any one of the dePue heirs receives and CNX recently received $2.1 million for the Marcellus formation under the property. It is quite a stretch to say that the state should take away the property rights of the state's citizens to enrich a few out of state firms that do not want to pay a fair royalty and delay/bonus to the residents of the state. Locally Noble now also has the Marcellus under the Armstrong and Theis leases, the Rathbone lease at the county line, as well as the George Grow property at Burning Springs.

The price of natural gas fell below the $3 level and the price of local Pennsylvania grade crude dropped 25 cents last week to $100.11/bbl.

Gerald Ball who formerly worked for the Dept. of Highways & was a supervisor over road work in this area has incurable bone cancer.