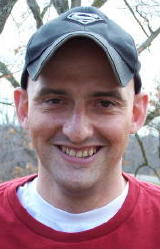 The Calhoun Commission selected Kevin Helmick (left) as the commission president for 2012 Wednesday.

The commission reviewed the status of a court-order payment of $51,018 for legal fees for former deputy sheriff Ron Bandy, after the court decided he was wrongfully prosecuted.

The commission has made a $500 payment to Bandy's attorney, while continuing to seek payment from the county's insurance carrier.

COUNTY PAYING $51,000 FOR FORMER DEPUTY'S LEGAL FEES

The commission received a $21,990 storage bill from Furr's Auto for storage of a car that resulted in a death in 2006.

Commissioner Helmick said the commission was unaware of the storage until the receipt of the bill, with Furr's saying the vehicle had been placed on hold by former prosecutors and current prosecutor Rocky Holmes.

The commission discussed a request issued by Prosecutor Rocky Holmes to investigate the Calhoun Commission,

PROSECUTOR HOLMES REQUESTS INVESTIGATION OF CALHOUN COMMISSION - 'You Can't Have Your Cake And Eat It Too'

The commission approved the issuance of a state P-card to Calhoun 911 for limited use and a cap of $1,000.

The commission approved dates for February's Board of Equalization and Review.