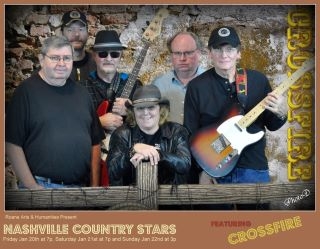 A tribute to Nashville stars past and present will be performed by the Crossfire Band on January 20, 21 and 22 at the Spencer Middle School auditorium.
The country music show will feature celebrity impersonations of 30 country music acts, including Garth Brooks, Reba McIntyre, Dolly Parton, Loretta Lynn, and many more.
The tribute is sponsored by the Roane County Arts and Humanities, who say "You can't see a concert like this anywhere else."
The January 20-21 performance is at 7 p.m.
The January 22 performance is at 3 p.m.
$8 admission for adults, $6 admission seniors and students.