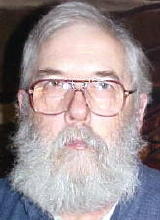 By Alvin Engelke
alvinengelke@hotmail.com

The first Creston auction of the new year will start at 6 P. M. on Saturday, January 7 at the Community Building. There should be all sorts of goodies to eat and take home and then there is the visiting and swapping yarns with the other folks that are there.

Maxine Eagle, age 95, passed away. A native of Owl Hill she was a longtime Wirt County teacher and poet. She also taught school in Columbus Ohio for many years. Gay Park remembered her as her best teacher.

Helen (Peggy) Cooper, age 83, passed away after an extended illness. She was the widow of Rev. Samuel Edgar Cooper, Jr. and had lived in Creston for 30 years. She was an R. N . but was a natural born nurse who nursed Edgar until he was 90. She was also active in the Creston community and made many positive contributions.

Rev. Keith Belt filled his regular appointment at the Burning Springs M. E. Church and served Holy Communion.

Burt Marks had a setback and is back in the hospital. His kidneys are not working properly. Burt had wanted to take Cheryl's little dog and go home but she said no and offered Neil instead.

Brandon Ferrell was visiting Mr. & Mrs. Carl Ferrell & Jeremy. Also calling at the Ferrell residence was Mike Mollohan who has been staying with his sister Thelma who has not been well.

The famous military musician, Angie Nida, was visiting Mr. & Mrs. H. Wayne Nida.

W. Harrison Schenerlein IV, at his request, took a tour of the Parkersburg waste water treatment plant. He also checked out the new facilities at Point Park and the view from Fort Boreman Park.

December came to an end with mild weather but, finally some snow arrived in the Creston area.

The EEOC (Equal Employment Opportunity Commission) said that employer's requirement's for high school diplomas or GEDs may be in violation of the ADA (Americans with Disabilities Act) as some disabilities might prevent one from graduating from high school but would not prevent one from gainful employment. With huge deficits sometimes it is rather easy to find ways to cut federal spending. The high dollar folks at EEOC surely would be very employable in the private sector. Perhaps George Soros could hire them to do his bidding in his "Arab Spring" venture and the follow through actions. Also the new rules for light bulbs are now in effect although congress cut the funding for enforcement of the new rules.

However, a bureaucrat bragged the new rules will be followed "as manufacturers do not want to be lawbreakers". There is another agency that could go away and no one would be hurt. The Big Eared One's handlers have made it clear that talking about his "birth certificate" is taboo even though the one shown was obviously computer generated from a time when documents were done on typewriters. Brings to mind old Dan Blather's attack on a fellow's military records from typewriter days with documents that were written in Times New Roman, one of the choices on a word processor. Old Blather & See B. S. finally got caught lying. Of course one can wonder how many times he got away with his "fibs".

Mike Smith reported that he has 150 men working for him and that Mother Hope (Dominion) plans to lay a 20" line from Parkersburg to the northern panhandle.

Talk & hype continues about the proposed new ethylene cracker. According to press reports Royal DutchShell, a Brazilian firm and Little Richard, along with Ryan Cunningham & friends are the 3 groups in the running for a plant in the area. However, a well placed source in the petrochemical industry doubts that West Virginia will get anything other than smashed hopes.

While the volume of farming in the Creston area is not what it once was; nevertheless, agriculture is important and everyone eats food grown on farms. The MF Global bankruptcy has impacted agriculture in a very negative way as hedging has been part of the way farmers, as well as big oil and gas companies, worked to avoid being caught in a big downturns if prices crashed. While the big boys hedge large volumes of their natural gas they 'neglect' to share the benefits with the royalty owners, who, of course, are not supposed to be sophisticated enough to know about such. Anyway brokerage accounts are supposed to be kept separate from the funds of the firm but Jon Corzine was a big political power and the rules apparently didn't apply to him. Besides, he said he "I've no idea where all that money went!" The Big Eared One called him "my go to man on Wall Street" and Joe Biteme said he was the "smartest man there". As a result of the fallout from this and other economic problems there is a possibility that instead of fetching $8/bu, corn may fall as low as $3.25. The same ranges also hold true for soya beans and wheat, etc. Since Corzine is a big multimillionaire liberal he is almost assured that he will do no hard time.

EQT permitted some horizontal Marcellus wells in the Pennsboro area and Consol Energy has a Marcellus permit near Normantown in Gilmer County. According to The Parkersburg News, the Washington County Ohio (Marietta) record room is full of abstractors who won't tell for whom they are working. In addition to the Marcellus that area has the Utica which makes lots of oil and other liquids as well as natural gas. Folks need to realize that these new formations are world class oil and gas fields and those who come around and talk the little stuff are planning on cleaning up -- just like the outfit that leased acreage in Wood County for $5/acre and then sold the leases for thousands/acre with a big override. Noble Energy from Texas paid CNX $7,100/acre for their Marcellus farm-out and that included leases in the local area. The folks at Creston who leased to Mother Hope received $1/acre for all formations.

The other day there was a large gathering of buzzards over at Spencer. Perhaps they were finally getting ready to migrate or perhaps they found tasty treats; it wasn't clear which.

A Pileated Woodpecker provided lots of entertainment the other day as he was eating sumac berries. No doubt he read the health food books that advised the red berries were rich in vitamin C.

The price of local Pennsylvania grade crude fell to $97.38/bbl. while natural gas stays, for the most part in the $3.50 range. However, some of Aubrey McClendon's natural gas fetched from $13.25 to $16.66/mcf. and some of his gas tests higher than 1500 BTU (British thermal units). Such is called "wet gas" and it has nothing to do with water.