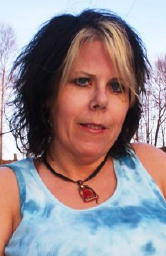 Kathleen H. Taylor
fieldaflowas@yahoo.com

Welcome back to Beason. We are still basking in the glory of our paved road. So, if you come to visit, you can be confident that your car will remain in one piece on the way in and out. Thanks again to the DOH for their help.

Ethan has passed his learner's permit test. So, be a little patient with us as we travel through the area. He's done an excellent job so far. I remember when my mom taught me to drive. I had to learn on a standard (which in the end was the best thing). I remember nearly crying trying to learn what to do with the clutch and the gears. Since he's been learning on an automatic, nobody has been crying yet.

We went to go see Bret Michaels (from the group Poison) when he was in Vienna on December 17th. Wow, talk about a flashback to the old days. The 80's were a magical time and it seems like everyone had a particular song that meant something special. Chances were that the special song was done by one of the "hair" bands. For all the "kids" out there my age, you know what I'm talking about.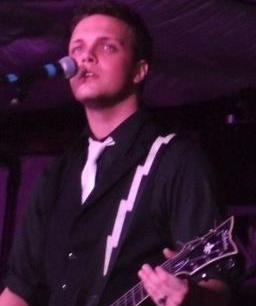 'Reverant Skye's' Alex Schreckengost
Anyway, the concert was great. He performed like he hadn't aged a bit. Whereas, some of us "hair" band junkies, felt that we were up too late. He had a great opening act, a young band called Reverant Skye. They are quite talented and I look for them to go far in their music careers. They amazed me with how mature they sounded for such a young group of kids. I think that their music would be put somewhere in the middle of metal and alternative. Some of their videos and upcoming gigs can be found on Facebook. If you are a music fan, go check out their page.
I would like to thank Bobbie Bonnell for putting together a great service at Beason Church on December 4th. It was the dedication of a Bible in honor of Junior Taylor. It was really heart warming and very special to the family. I would also like to thank those who came to church and shared that time with us.
The holidays came and went very quickly. As usual, I never got all the things done that I had planned for the holidays. I planned to beat Betty Baker in getting my Christmas lights up before her, but, that didn't happen. Every year I have that hope, but, she always steps up her game on the decorations. I guess I better start now if I plan to get my Easter decorations up.
A little bit of snow was forecast for the area, but, I think it changed its mind. The kids were counting on an extended Christmas break. They didn't realize I was sending them anyway. It is time to go back to school. Actually, I feel it is way past time to go back.
In closing, I would like to wish everyone a new year full of health and happiness.