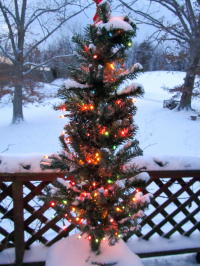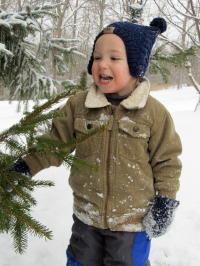 August Weaver enjoying the first snow of the season
Calhoun Schools are on a 2-hour delay Tuesday for the re-opening day after the holiday, announced at 9 p.m. Monday. Also Roane and Wirt Schools are on a 2-hour day, with Clay schools closed.and some other counties making the announcement later.
Calhoun Schools have an automatic dialing system to notify parents of school closings.
Winter struck Calhoun the region Monday with less than 2-inches of snow in most locations, with roads being hazardous, particularly secondary roads.
A Winter Weather Advisory remains in effect until noon Tuesday with accumulations totaling 2-4 inches.
A low Monday night near 16 with a high Tuesday of 23.
Tuesday night's low near 13.