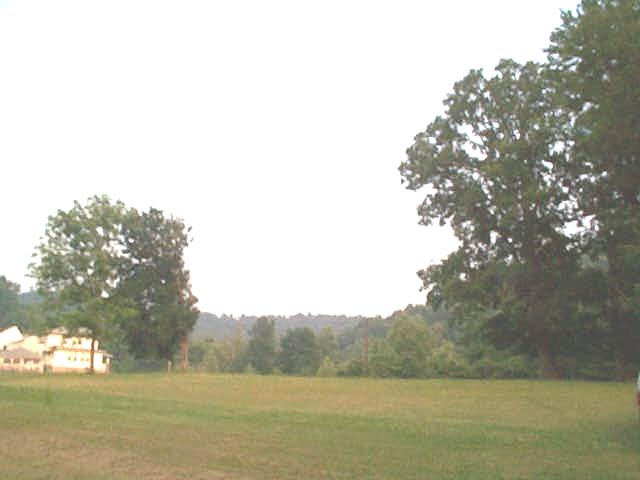 Knott's Memorial offers prime lot for emergency center
Knott's Memorial United Methodist Church of Grantsville is offering a site for the construction of a new Calhoun EMS, E-911 and Office of Emergency Services Center. The official board decided last night to offer the 1.61 acre Hamilton property on High Street for the community project.
Pastor Mary Zimmer said "It is something we can do for the people of Calhoun County." The large level lot was acquired 16 years ago, with the intent to build a church. "It would be a wonderful thing to see it put to good use," said Pastor Zimmer.
The choice property is being offered by the church for $10,000, although it is valued several times over. Members of the church board said the county could make payments, if they don't have the money.
The church would have a reversion clause in case the site would no longer be used for the public good. A legal glitch in the deed regarding the lot would require the county to exercise eminent domain. The "condemnation" would be friendly, said board member Dick Ullum. Pastor Zimmer said the entire membership was in favor of using the property for the project.
Calhoun Commissioner David Barr said "It is the best site around," after he and Commissioner Weaver met with the church board last night. "We need to build something that will last through this century," he said. "Available real estate and how much it costs is a real issue." Barr said several of the sites seemed good, but access to sewage and other utilities was an issue.
There are several stumbling blocks using property at the Calhoun County Park, not the least being dangerous access to Route 16.
Commission President Larry McCallister said several sites for the new facility have been suggested. "People didn't want it behind the high school," he said, referring to emergency traffic going through the school's parking lot.
McCallister said Calhoun EMS and First Responder capability at the Upper West Fork Fire Department will remain in southern Calhoun.
County officials have said the current structure at Mt. Zion is not only crowded and inadequate, but structurally falling down. It does not meet building and fire code standards.
Delegate Stemple said he has obtained $90,000 for the project from Budget Digest and other discretionary funds.
Commission President Larry McCallister said the commission will look at all the options and make a decision soon.