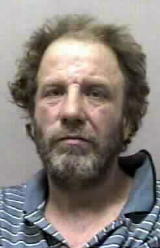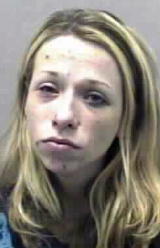 Harley Clyde Little (left) and Tiffany Renee Davis
The WV State Police arrested a Calhoun man and woman Saturday on felony meth charges.
Harley Clyde Little, 41, and Tiffany Renee Davis, 23, have been charged with operating or attempting to operate a clandestine meth lab and conspiracy to commit a felony.
State Police, in a criminal complaint, say they went to the residence of Sarah Bracewell at Big Bend in an attempt to locate John Fisher, during which they obtained permission to search the residence.
TFC J. E. Kincaid, according to the complaint, says they discovered a "shake and bake" meth lab and numerous ingredients used in the manufacture of meth.
The complaint lists ingredients found, including pseudophedrine, drain cleaner, lithium batteries, paper respirators, Coleman fuel, plastic tubing, box of Ice Compress, a small air pump, among other items.
Davis told police that items other than "pseudophedrine belonged to her and that she brought them from Jason Bell's residence to throw them away."
Davis, in the complaint, says "she located ... items in the garage located at Jason Bell's residence and that she believed said items belonged to Johnny Fisher," indicating she didn't want to be associated with the items and was going to throw them over the Annamoriah Bridge, "but there was too much traffic to do so."
The complaint says some of the items has been purchased at the Dollar General Store, with police saying they observed Harley Little "exit his blue flatbed truck and enter the Dollar General Store." Little was present inside the residence when police made the search.
Bond has been set at $20,000 for both Little and Davis.
The charges if a person is found guilty of meth making is not less than two years nor more than ten in a state correctional facility with a fine of not less that $5,000 nor more than $25,000.
State Police recently arrested Bracewell for falsely reporting an incident. See BIG BEND WOMAN CHARGED WITH FALSELY REPORTING EMERGENCY