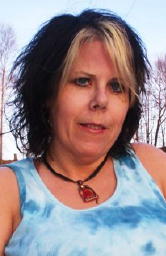 Kathleen H. Taylor
fieldaflowas@yahoo.com

Welcome back to Beason. Who missed me? Okay, I already know the answer to that one.

I would like to offer our sincerest condolences to the Campbell family for their loss of Jason. Please let us know if there is anything we can do to help you find peace through this time.

The Creed Collins PTO is recruiting new members for the 2012-2013 school year. We want parents to join and participate in all our activities. We also want your input when we need to make decisions for our school. If you would like to know more, please contact me. Our first meeting is coming up soon.

The weeds and tall grass are taking over our road. When one drives down the road and is able to touch them from the car window, then there's a problem. It's also causing our allergies to go above and beyond the call of duty.

Well, it's soapbox time here on Beason. I was really disappointed with some of our county residents at the football game this past Friday. The high school band arrived to a stadium that had not marked off the band area on our side. That was the first issue. The second problem was there were people that were not willing to slide over a little bit when asked so our kids could sit down. If one had been to a St. Marys game before, or any of our other games, one would know how the seating arrangement works. There were other seats available close by and it wouldn't have been a problem seeing the game.
If your child was in band, in full dress uniform, carrying an instrument, in 900 degree weather, you would want them to be able to sit down. After all, they are kids that encourage the crowd to cheer along with the cheerleaders. They represent our county, our schools and our communities. These kids are well disciplined and respectful. They didn't deserve the hassle (I had other words, but, will not use them here).
I was embarrassed that I was sitting on our own side amongst people who couldn't find it in their hearts to share the bleachers. Some of the St. Marys folks treated our kids better than our own county's folks. That's really embarrassing. The kids got to sit down eventually, but, in such a small area, it was like trying to get an elephant in a Tupperware container. So, with that being said, I am sure I have jacked up several people. I am also sure I will read or hear about it soon. Guess what? I am still going to sleep at night. I am officially stepping off the soapbox now.
Congratulations to Calhoun County High School for their win against Gilmer County. Way to go!
I thought that the Rebels did really well against St. Marys. I also thought there were some really questionable calls at times. But, when one gets into different territory, one can assume the home team will be favored. But, even if we did take a loss, at least we can walk away knowing we played honestly. Kudos to Coach Dawson and his crew for not only coaching a team but keeping honesty in the game.
According to a radio station we listened to on the way home, Ritchie County is going to be the one to raise the bar this season. Come see the Rebels face off with Roane County this Friday night. I believe it will be a great game. Please support our Ritchie County High School Band and Cheerleaders also. After all, they make the season exciting as well.
Peace.