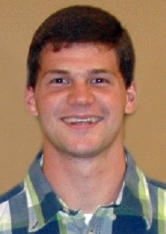 Glenville, WV - Glenville State College student Marlon Henry will be a featured hunter on the November 20th episode of J & J Outdoors Magazine, a local hunting and fishing television program that airs on two television stations. J & J Outdoors Magazine is produced in Braxton County and airs on WCHS TV channel 8 in Charleston, West Virginia on Sundays at 7:30 a.m. and on WDTV TV channel 5 in Bridgeport, West Virginia Sundays at 11:30 a.m.

In this episode Henry joins the show's co-host and cameraman, Rich Graff, on a bow hunt for whitetail deer in Gilmer County. Henry, who is an avid bow hunter, says this was a unique experience for him. "It was really awesome having my hunt recorded so that other hunters can enjoy my experience as well," said Henry.

Henry is a native of Montrose (Randolph County), West Virginia, and will graduate from GSC in December with a Bachelor of Science Degree in Natural Resource Management with concentrations in Landman Technology and Business Management.

"It is good to see young men and women carrying on our hunting heritage, and Marlon is a prime example of that. I enjoyed my time in the woods with this young man. In watching him in this environment, you can tell he is extremely passionate about the outdoors. This is exactly what our sport needs," said J & J Outdoors Magazine Co-Host Rich Graff of Burnsville.

Glenville State College has been one of the sponsors of J & J Outdoors Magazine for the past three years.