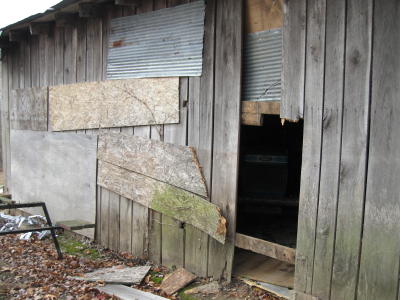 Thieves tear boards off storage building to steal equipment
Thievery and vandalism has struck Calhoun County Park, according to park officials.
The back of an equipment building was opened, with pole saw, a chain saw, and a weed eater stolen.
Culprits tried to make entry through the front of the building, but then boards on the back of the building were removed to get in.
The incident likely occurred over a week ago on Friday or Saturday.
First discovered last weekend was vandalism, with trash cans thrown over the hill at the ballpark and around the pond.
The West Virginia State Police, Grantsville Detachment, does not provide public information locally about property crimes or other incidents.