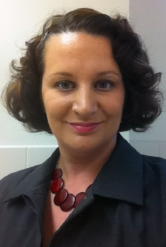 Glenville, WV - Glenville State College junior Melissa Campos of Arnoldsburg, West Virginia has been chosen as one of twenty semi-finalists for the 6th annual West Virginia Statewide Collegiate Business Plan Competition (WVSCBPC). A record number of one-hundred and eighteen students from colleges and universities around the state submitted business plans for the competition.

The WVSCBPC is hosted by West Virginia University's Entrepreneurship Center in the College of Business and Economics. The competition affords college students around the state the unique opportunity to make a business idea come to life with the support of state institutions of higher education and seasoned business professionals from around the country.

The goal of the competition is to provide students with the education, skills, contacts, and motivation necessary to create a viable start-up company in West Virginia. Two grand prize packages consisting of $10,000 cash, accounting, legal, and virtual or physical incubator space are awarded to the top team in each category.

Campos, a business/marketing major at GSC, submitted a business plan for 'Happy Paws Board and Grooming.' Her proposed business would include services for pet owners that would incorporate agility training, behavior modification, obedience training, grooming, and mobile grooming. She already does pet grooming on a part time basis, having learned her skills from her mother who owns and operates a pet store in Spencer, West Virginia.

"The business plan competition has already been very beneficial for me. I really did not realize how in-depth the financing and marketing aspects of operating a business were until I had to put together a complete business plan. My GSC professors Cinda Echard, Cheryl McKinney, and Dwight Heaster have been fantastic assets in helping me prepare for the competition," said Campos.

Campos will be participating in the semi-final round of the WVSCBPC at the University of Charleston on Wednesday, November 16. She will give a two-minute presentation of her idea and then be interviewed by a panel of business professionals. Five finalists in each category, Lifestyle and Innovation, will be chosen to move on after judging of the semi-final round. The competition finals will be held at West Virginia University in April.

This will mark the fifth time that a Glenville State College student has been selected for the semi-finals over the six years of the competition. GSC has been represented in four of the previous five competition finals.

Campos says that regardless of whether she wins or not, she is definitely going to expand and build her business. "Winning the competition would really help me get my business started. But even if I don't, all of the contacts and knowledge that I am gaining through the competition will be a great help."

The ten teams who advance to the final round will have the opportunity to join the ranks of 20 past teams who have formed businesses in West Virginia as a result of their participation in the WVSCBPC. This is nearly double the number of teams who have won the competition in its five-year existence, demonstrating that the experience is more valuable than the outcome.

In addition to Campos, GSC students Racheal Fetty, Caleb Greathouse, and Beth Snodgrass also submitted business plans for the competition but were not selected for the semi-finals.

Campos is the daughter of Maryann and Manny Campos of Spencer.

For more information on the West Virginia Collegiate Business Plan Competition, visit the Entrepreneurship Center website at http://www.be.wvu.edu/bpc or contact Director Mindy Walls at mfwalls@mail.wvu.edu or via phone at (304)293-7861.