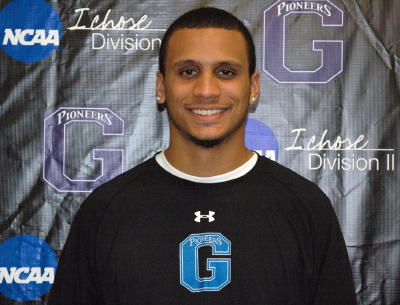 Glenville, WV - For the past five years he wowed Mountaineer fans with his hard-nosed in-your-face play as a guard for the West Virginia University Basketball team. Now Joe Mazzulla has been named as an Assistant Coach with the Glenville State College Men's Basketball staff hoping to use his experience to help make the Pioneers a better team.
"We are very pleased to have Joe join our staff. His basketball knowledge and experience will be a great asset to our program and we look forward to a bright future for him and the Pioneers," said GSC Head Coach Stephen Dye.
Mazzulla will be involved in all phases of coaching the Pioneers including, on court coaching, player development, scouting, and recruiting.
A native of Providence, Rhode Island, Mazzulla was originally recruited to WVU by Coach John Beilein, but played the majority of his career under Bob Huggins.
He helped lead the Mountaineers to a NIT Championship, A Big East Tournament Championship, and four NCAA Tournament appearances including a Final Four berth in 2010. During his freshman season he was a teammate of current GSC assistant coach Rob Summers.
"Joe developed into a coach on the floor, which will certainly translate in his ability to teach younger players the finer points of the game. In a lot of ways, his shoulder injury helped him develop more into a coach as he was helping Truck Bryant run the point when Truck was a freshman," said WVU Coach Bob Huggins.
Mazzulla graduated from WVU with a Bachelor Degree in Sports Psychology with minors in Spanish and Business, and a Master's in Athletic Coaching.
"I am grateful to Coach Dye for giving me the opportunity to become a member of his staff. I hope I can transfer the knowledge that I learned from Coach Huggins and Coach Beilein to the Pioneer players. I am really looking forward to getting on the court to work with the guys and try to make them the best players that they can be," said Mazzulla.
The Pioneers will open the 2011-2012 season on November 15th when they visit Ohio Valley University in Vienna, West Virginia.