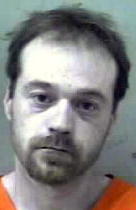 A Clay County man has been found not guilty by a 12-member jury of murdering a man in a dispute over an ATV.

Bobby Ray Hanshaw, 32 (left) of Procious, had been charged with the murder of Guy Dwier.

Hanshaw is now a free man.

The verdict came in after five hours of deliberation, the jury apparently believing Hanshaw's defense that he shot the man in self defense.

Testimony was given that Hanshaw thought Dwier was coming at him with a gun, when it was a crowbar.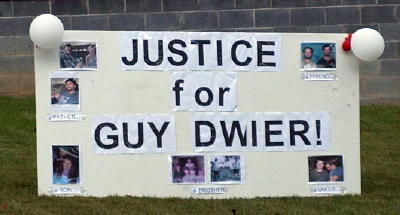 Some members of the Clay community rallied for
justice for Guy Dwier (Clay Communicator Photo)
Hanshaw said he wasn't looking for trouble when the shooting happened, he was only going to a mobile home to do drugs.
Dwier was shot at close range with a .30-.30 rifle and died instantly.
Authorities found Dwier's body lying dead on a highway.
State Police say Hanshaw was mad at Dwier for allegedly stealing his ATV in 2010.