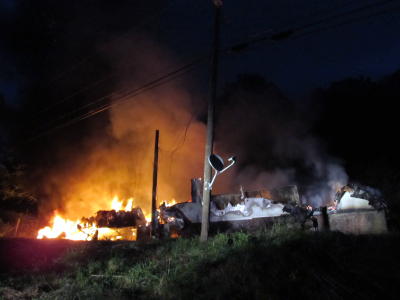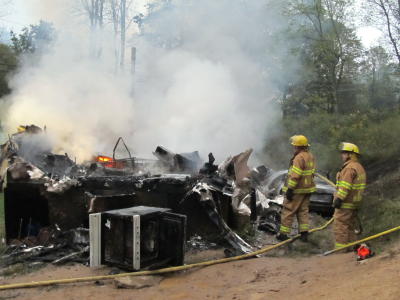 The State Fire Marshal is investigating the
cause of an early morning fire on Mud Fork
Firemen were fearful that the occupants of a mobile home on Mud Fork Road near State Rt. 16, Stinson, could have perished in an early morning fire.
About two hours later the occupants returned, reportedly indicating they went to a neighbors house.
The occupants have been identified as Billy and Debra Melrath Cason. Their 16-year-old son stayed all-night at a next door neighbors house. They had reportedly resided at the residence for about four years.
The State Fire Marshal has been notified.
Neighbors reported the fire at 6 a.m. Monday, with the Upper West Fork VFD responding to the scene one-tenth of a mile off State Rt. 16.
Neighbors indicated the family had fallen on hard times and had been burning candles for light and had also been using a cord from a nearby car battery for illumination.
Firemen had been sifting through the debris as the sun came up, trying to find information about the couples whereabouts.
Sources at the scene said the male occupant received a burn on his arm when he escaped from the burning trailer.