MHHS PRESS RELEASE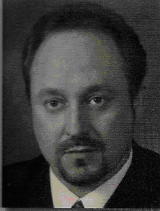 Minnie Hamilton Health System has announced that Dr. Lee R. Lindauer is the new Chief Executive Officer.
Minnie Hamilton Health System is moving into the future in many ways, but sealed its new leadership position by hiring Dr. Lee R. Lindauer as the new Chief Executive Officer says Board President, Jean Simers.
Lindauer has worked in healthcare for the past 33 years in Indiana, Pennsylvania, Florida and the Middle East. Most recently, Lindauer was the Chief Administrative Officer at Aspetar Orthopedic and Sports Medicine Hospital in Qatar and served as Chief Executive Officer for St. Vincent Healthcare at one of their Critical Access Hospitals in Indiana.
He was employed by the Mayo Clinic in Jacksonville, Florida and Titusville Area Hospital in Pennsylvania as the Vice President of Operations.
"The hospital board feels with his wealth of healthcare knowledge, understanding and experience, Lindauer will be an integral component to continuing the legacy of leadership, quality of care and patient focused continuity for Minnie Hamilton patients and families," said Mrs. Simers.
"We welcome Mr. Lindauer to the Minnie Hamilton family, and look forward to him building on our focus of improving the health and safety for patients close to home. We look forward to introducing Lindauer to the community and staff at Minnie Hamilton."
Lindauer has a bachelor's degree in Engineering, a Master's in Health Administration and a PhD in Healthcare Administration.
He holds the Fellow status with the American Academy of Medical Administrators and the highest honor of "Diplomate" status with the American Academy of Medical Administrators as well.
He is also a member of the American College of Healthcare Executives and is a Certified Healthcare Engineer and Certified Safety Executive.
He completed his Healthcare Leadership studies at the Harvard University School of Public Health in 2007 in Boston, MA., and completed a course in Healthcare Leadership with Indiana University in Bloomington, Indiana where he is a Life Member of the Alumni Association.
Lindauer has served on many boards in many communities serving as in the capacity as Chairman of Town Councils, member of the Chamber Board of Directors, Youth Leadership, United Way, Economic Development and served as a volunteer Fire Fighter for 20 years.
"I am sincerely looking forward to working closely with community leaders, the Minnie Hamilton Board, hospital leadership, medical staff and all employees, to provide excellent healthcare services in Calhoun County," said Lindauer.
"You may see me shoveling snow or working behind the desk at registration, helping cook if they are short of staff," he said. "I am willing to do whatever it takes to make this facility work."
Lindauer is a native of Indiana but says "God" has brought me to Minnie Hamilton to serve." Lindauer and his wife Debbie, have three daughters - Jillian, who is in college, Madeline, 9, and Lily Grace, 4.
"I believe strongly that everyone in the hospital from housekeeping staff up to the board of director's plays a very important role in the organization," Lindauer said. "I believe in providing only the best in advanced healthcare services."