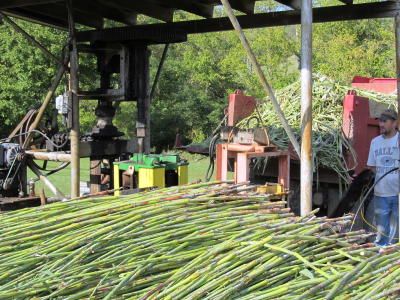 It's squeezin' time at the festival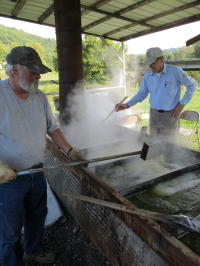 Volunteers stir, stir and stir molasses before bottling
The 44th Annual West Virginia Molasses Festival, sponsored by West Fork Community Action, Inc. continues through today at the West Fork Park in Arnoldsburg.
Daily activities include viewing exhibits and crafts, Country Store, music, contests, Lions Club Bingo and lots of special events.
There's a chicken barbecue, with the Grand Parade at 1 p.m. Saturday.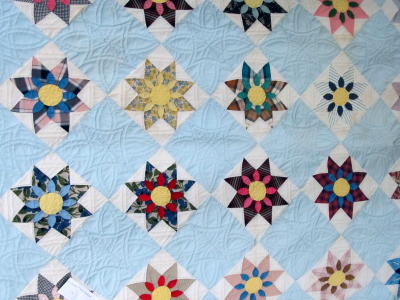 A Blue Ribbon quilt is one of many around the festival hall
SCHEDULE OF EVENTS
<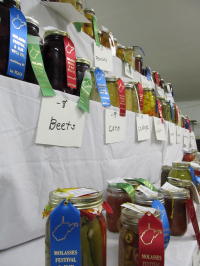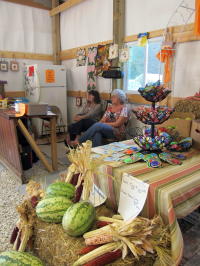 Saturday, September 24
10:00am 4-H/FFA Livestock Animal Placement Show
10am-3pm Molasses Making - Demonstrations
11am Parade Line-Up (Arnoldsburg School)
11am Chicken BBQ (Sponsored by Calhoun Banks)
Noon Judging Horses & Wagons (Arnoldsburg School)
1pm Molasses Festival Parade; Calhoun County Band Performance (following parade)
3:00pm Corn hole Tournament; 4-H/FFA Livestock Showmanship
3:30pm Parade Trophy Presentations (Main stage Inside)
5:00pm 4-H/FFA Livestock Sale
6:45pm Quilt & Final Prize Drawings
7pm-? Music featuring County Line Country