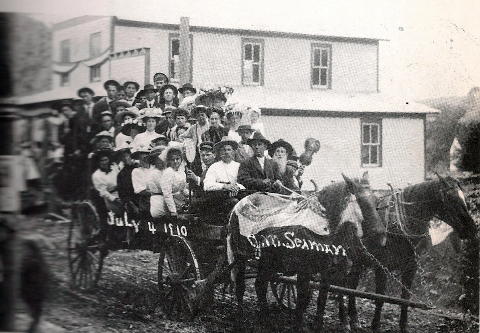 Reedy - 4th of July 1910 - J.M. Seaman
and his team with a group of local
citizens in the once thriving town
(Photo from Reedy in 1920 - as reported
in the Reedy News by W. Frederick Craig)
The second annual 'Come Home to Reedy' homecoming is set for August 31-September 1.
All the musical entertainment is free. It starts on Friday at 4:30 p.m.
Saturday, Health Net and Air Evac will be on site, with kid's games and and bounce house, also free.
There will be a dress up bicycle parade, the winner getting a new bike, with flea market, craft and yard sale spots available for $10.
Food and drinks available on site.
For details about schedules and events see Come Home to Reedy
For information or booth reservation call Mitch McCumbers 304-927-0402.
2011 HOMECOMING FLASHBACK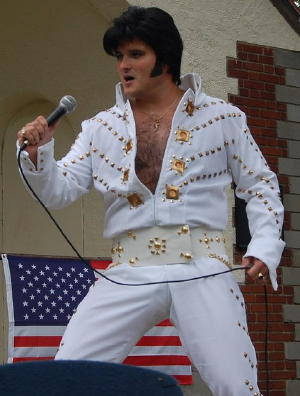 Elvis comes to Reedy
Calhoun's own Sonny Lowers (3rd
from left) plays a little bluegrass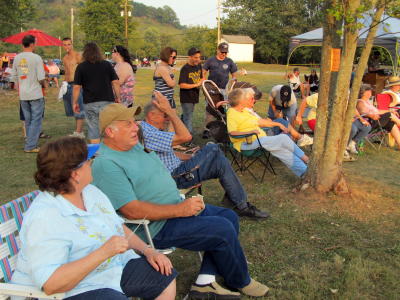 Former Calhouner Allie Short and
wife (far left) enjoy festivities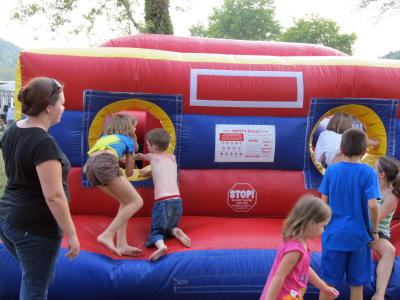 Lots of activities for the kids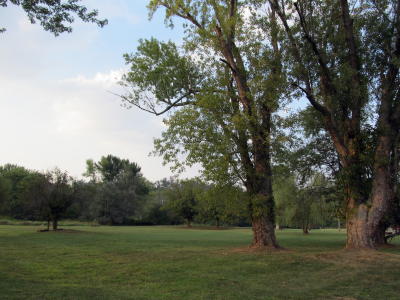 Perhaps the nicest feature of the former bustling
town - green fields created by flood plain mitigation