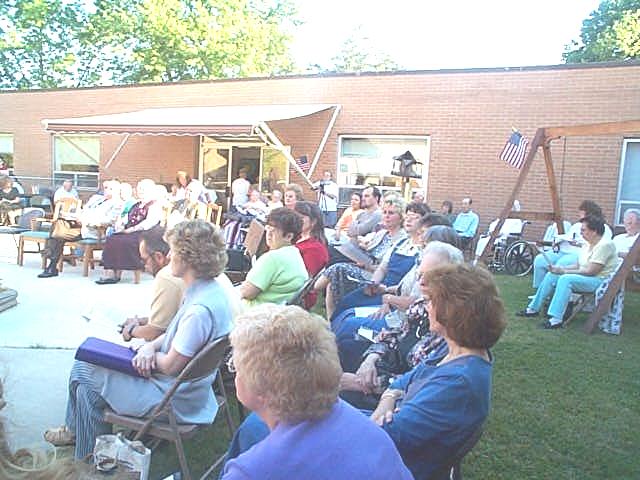 Group gathers in MHHCC courtyard
Friends and family members joined in the Fourth Annual Memorial Day Celebration at Minnie Hamilton Health Care Center yesterday evening. The program was held adjacent the long-term unit, and was sponsored the MHHCC Chaplains Association.
Most residents of the long term care unit attended the ceremony, most being Calhoun folk.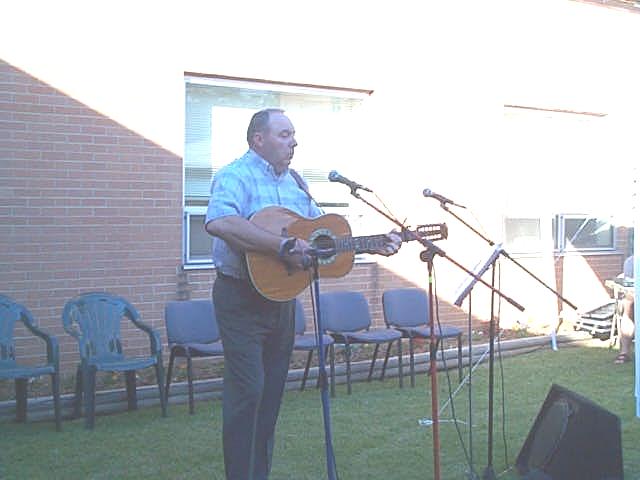 Sheriff Allen Parsons sings
Forgiven sings patriotic songs and hymns
The memorial service included the lighting of candles and the reading of names of the deceased by Bonnie Brown, Carolyn Mullen and Pastors Harry Siers, Kevin Church, Ron Ansbury and Darrell Hashman.
Pastor Mary Zimmer welcomed the group, with Pastor Rick Swearengin offering a prayer. Tracy Snodgrass was the greeter and George Whipkey offered the benediction.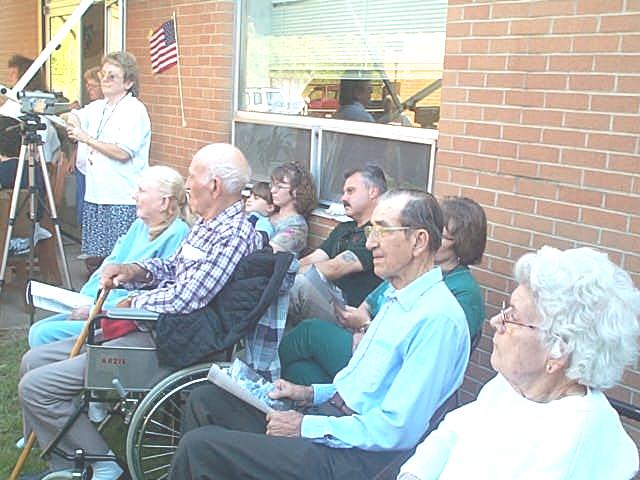 Musician Willard Jones (center) joins the group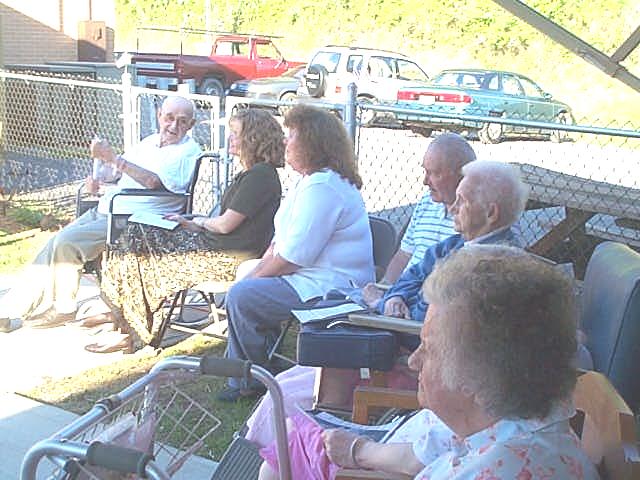 Hur resident Jake Kerby (far left) attends
Special music was provided by Sheriff Allen Parsons, the Soul Seekers, Forgiven, Pam Davis and Dorothy McCaulley.
Refreshments provided by Friends of Minnie Hamilton.