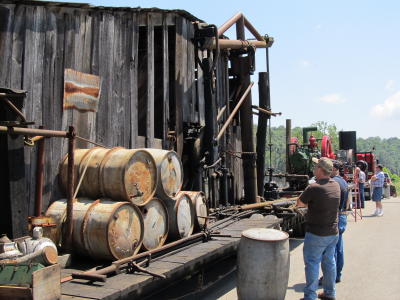 Russell No. 6 is a classic old oil rig restored by Johnnie
Boston, used by his family in the early part of the 1900s, and is
dedicated to the memory of his family who worked on the rig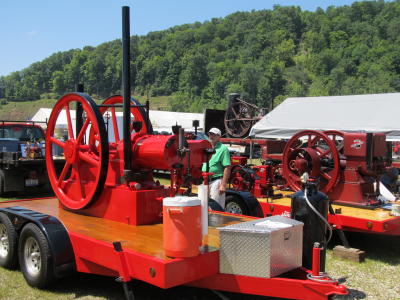 There are hundreds of antique engines, large and small, on display at the expo, which is free to the public
The By the Lake Antique Equipment show in Harrisville is fast becoming one the largest in West Virginia, according to organizer Johnnie Boston of Ritchie County.
Boston often entertains visitors with the help of his wife, Kathy, the daughter of Calhoun natives Betty McCoy Kerby of Elizabeth and the late Walter Kerby.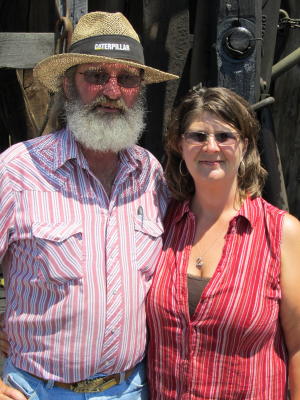 Johnnie and Kathy Kerby Boston
organize the expo as a labor of love
"When we started it, we decided to make it a first class event, and that's what we are doing," Boston said.
The summer show was held last weekend drew a large crowd, with the fall event scheduled for Nov. 11-12.
There's large engines and small engines, brought to the event from all over the country. Some of the smaller engines were used to power washing machines, grind corn, pump water and run cream separators.
The old tractors are on display, a favorite of area farmers.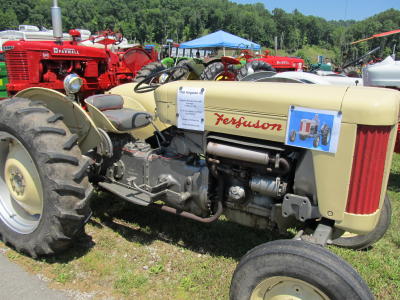 A favorite is this 1956 Ferguson tractor, still churnin'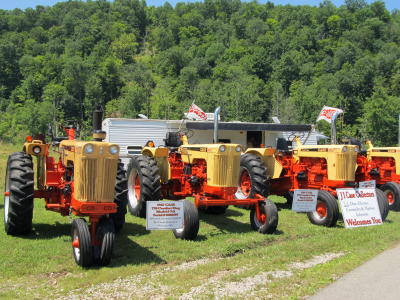 Case tractors on display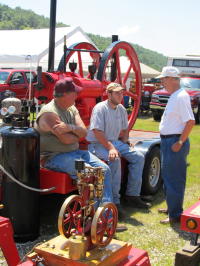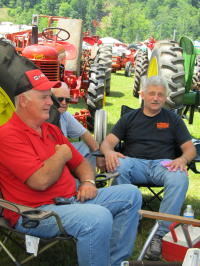 ... And then there's the folks you
meet that make the show worthwhile