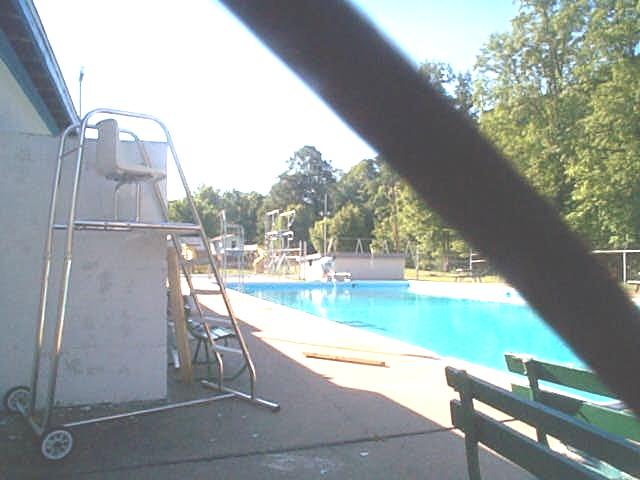 Pool opening coming soon
Grantsville's Municipal Pool will be open to the public for the weekend of June 1-2, according to pool manager Dave Trippett, and on a daily basis after June 8. The bath house and pool area have received some needed repair.
A water aerobics class will be taught on Tuesdays and Thursdays, a "Lights On!" sponsored event. Contact Vivian Dye 354-7595.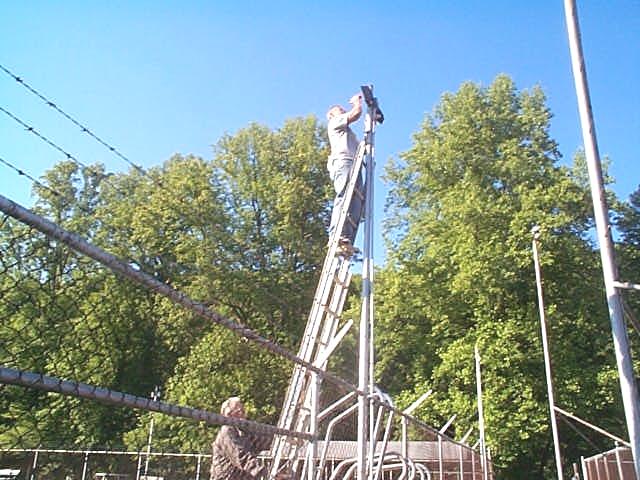 Manager Dave Trippett up a ladder, last minute repairs
The pool will be available for parties after May 28, and individuals wanting to reserve the pool or picnic area should contact Trippett at 354-6191 or 354-9341.
The pool will be open Monday through Saturday noon to 6 p.m.
Sunday hours are 1 p.m. until 6 p.m.
Night swimming is on Tuesdays and Thursdays at 6 p.m.