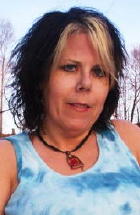 Kathleen H. Taylor
fieldaflowas@yahoo.com

Welcome back to Beason. If you worried about the holes in the road before, you don't have to anymore. Why, you ask? Well, it could be that some of our road still remains in slabs and chunks and in the creek. So, holes are no longer the issue. The road itself is the issue.

Will it ever be repaired or even given some new pavement? Well, I don't really know the answer to that. I can tell you I've made calls to stress the importance of having our road repaired. Apparently, repaving Rt. 50 was more important than that of the safety of our Beason "family". Not even a sign that says "low shoulder" or "broken pavement" put at the end of the road. So, I appreciate the fact that my family has tractors and manpower that will be more than happy to make the road a little safer than it was. Without them, we'd never get an ambulance through if we needed one. That's a scary thought, isn't it?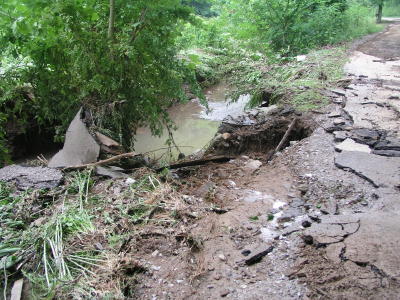 Remember the Spaghetti Lunch at the Harrisville Women's-Lion's Club on Wednesday, July 6th at 11 a.m. The proceeds will go to the Ritchie County High School Band. Football season is rapidly approaching and we're going to need to be ready.
Our baseball summer league has kept us hopping. While Avery is basking in every moment of it, it's wearing his mother out. It's like during the school year, I have to look at a calendar constantly, saying, "where do I have to be today."
Speaking of school, we received Ethan's fall schedule in the mail. Let me tell you, I am really glad he's got that gifted thing going on. I am in no way going to be any help of any kind with the classes he has. I could probably help with band, but, that doesn't get you into Harvard. I wish it did. It absolutely should count on a college application. I don't know why they would rather see Honors Geometry on there. But, I am not in college admissions, so therefore, I have no say.
Our beach trip was great. It was too short, but, a lot of fun. Ethan and I drove down on Saturday night-Sunday morning. We had a blast! Thank God we both have a bizarre sense of humor or that drive would've seemed like forever. While we were down there by ourselves, we decided to take a helicopter tour of Myrtle Beach. Rest assured I was petrified. Ethan's idea of fun was to quote Ron White's joke about flying and beating paramedics to the crash by 30 minutes. Thanks Ethan.
Avery opted to stay home to play in the first night of the Little League tourneys. That's dedication to the game right there. He and his dad took their first airplane ride on Tuesday to join us. Needless to say, Avery made up his beach time with a vengeance. All in all, a great time.
I would like to offer our sincerest sympathies to the Propst and Erlewine families in the losses of their loved ones. There are no words to make the situation better, but, we are here for you if you need us. Please know we will continue to hold your families in our hearts.
Happy 4th of July to everyone! Please remember what the holiday is all about. So many people risk their lives everyday so we can sleep peacefully at night. Please keep that in mind. Also, please remember to be responsible during and after those holiday parties.
Peace.