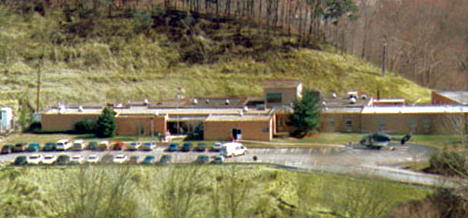 Minnie Hamilton Health System is a critical access facility with highly skilled and advanced trained personnel in trauma, cardiology, stroke, advanced cardiac life support and pediatric advanced life support.
The Emergency Room staff is certified with pediatric education for pre-hospital professionals from the American Academy of Pediatrics and pre-hospital trauma life support from the American College of Orthopedic Surgeons.
Minnie Hamilton also has certified critical care transport nurses and the highest level of paramedic certification, in addition to licensed critical care nurses.
All RN's and LPN's employed by Minnie Hamilton Health System are certified in ACLS (Advanced Cardiac Life Support) and PALS (Pediatric Advanced Life Support).
All of the Emergency Room nurses are certified trauma nurses, with MHHS certified as Level 4 Trauma Center and is working toward achieving designation as a stroke center.
Being a critical access facility, Minnie Hamilton has the newest technology dealing with lab reports on cardiac enzymes, the latest technology of CT scanning, advanced cardiac monitoring that also measures carbon dioxide (CO2) levels, with highly trained respiratory therapists on duty 24 hours a day, 7 days a week.
The emergency room physicians are trained in emergency medicine and certified in advanced trauma life support (ATLS), advanced cardiac life support (ACLS) and pediatric advanced life support (PALS).
The physicians are trained in administering thrombolytic medicine that includes TPA, which stands for tissue plasminogen activator, which is a protein involved in the breakdown of blood clots.
TPA can be highly effective when administered during a heart attack to dissolve blood clots and restore blood flow.
Minnie Hamilton continues to strive to provide the best emergency care possible for our citizens:
- "My husband Bill's life was saved by the Minnie Hamilton Health System ER crew when he walked into the laboratory and collapsed. The staff performed CPR and administered emergency treatment."
He was flown to Charleston Memorial and within 3 hours of his arrival at Minnie Hamilton Health System he was in surgery. I can honestly say that without the rapid response of the staff, my husband would not be alive today."
- "Minnie Hamilton Health System is 5 miles from our house and has proven effective every time we have needed it. My wife has been diagnosed 3 different times by MHHS with serious problems when other facilities did not correctly diagnose her."
"She was treated for years for bronchitis and her breathing and coughing was getting much worse. Rebecca from Respiratory Therapy noticed that her symptoms sounded like asthma, once she was treated for it she made a rapid and complete turnaround, her cough was gone."
- "Dr. Steger diagnosed my wife with a very serious brain tumor and she began one of the strongest Chemo packs given. Every time she has a chemo treatment we have to bring her to MHHS because the drugs make her so sick. I am happy to say that yesterday was her last treatment."
"My wife would rather go to MHHS than any other hospital, it is clean and the staff is very helpful. MHHS may not be the biggest hospital or offer the most services, but their doctors and nurses are the most caring that we have seen."
"If there is something MHHS can treat, we will always go there first. It is a 'super' small hospital."
The extensive training has kept Minnie Hamilton Health System current in the field of critical care, being recognized throughout the state as a model Critical Access Hospital because of our commitment to updated health care and life saving techniques.