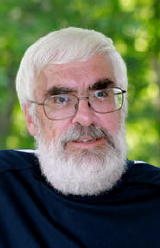 DHHR Community Services Manager Richard Westfall is retiring this week from the Grantsville office.

He has held the position for about four years, managing the Calhoun, Gilmer, and Wirt DHHR offices.

Westfall, a life-long Calhoun resident, worked at Workforce WV for over 27 years as a counselor, counseling supervisor, program manager, policy writer, public information officer and graphic designer.

"I've had a great, varied, and interesting career in state government, with nearly 32 years of service. By far, being the DHHR manager has been my most challenging job, and I've gained a great appreciation for the folks who provide the services." he said.

He is married to Betty Westfall for almost 33 years, a Calhoun Middle School teacher.

They have one son, Derek, who continues to recover from a serious automobile accident a little over a year ago.

"He continues to show progress. He and his wife Miranda have one daughter, the light of my life, Madison, who just turned 6 years old," Westfall said.

Westfall graduated from Calhoun High in 1974 and graduated cum laude from Glenville State College in 1977, with degrees in English, Psychology, Sociology, and Social Science.

He is an ordained Baptist minister, and pastors the Hardman Fork and Mt. Carmel Baptist Churches in Gilmer County.

"I am also a Weight Watchers lifetime member and leader, having lost 85 lbs, running 35-45 miles a week to help stay in shape. I've logged over 2000 miles since having heart surgery in 2010," he said.

"I still love my photography, and anticipate doing a lot more of it now that I am retiring."

"My current plans are to take it easy this summer and maybe do some traveling. I want to stay active in the community with Senior Citizens and the Wellness Coalition."

"I retire from state government with no regrets. I've served West Virginia in many capacities and look forward to lending my talents and expertise to help our community be a better place to raise our children and grandchildren," Westfall concluded.