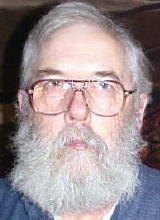 By Alvin Engelke
alvinengelke@hotmail.com

Charles Exline, age 85, prominent Newark area farmer, passed away. He was married to Creston native the former Anna Boggs.

Tyler Villers, the infant great grandson of Emzy Ashby and the great, great grandson of C. Burt Marks passed away. Burial was at Ground Hog.

Stephen G. Cottrell, age 46 of Belpre, passed away. As a boy he lived for a time at Creston.

Jo Ann McFee, age 65, wife of Sam McFee passed away.

Danny Lockhart, age 43, who lives on the Asa Haney hill was charged with a sexual incident involving a 20 year old woman on Rowell's Run.

Marie (Park) Snyder and daughters Lesia Grewell and Kay Dowler of Parkersburg, Austin Dowler, who is joining the Army and his friend, also John and Ann Newell,of Chloe, her niece enjoyed a picnic at Groundhog while decorating the graves. Sunday the 26th of June.

Also visiting the cemetery that day were Renee Gray of Akron, Ohio daughter of Rodney Lynch, Roger Grimm son of Gladson Grimm and Renee's friends from Ohio.

In apparently a new approach locally, loggers are using state roads for skid roads to bring out logs.

Nancy Engelke motored to Brockport, New York, a town on the Erie Canal to visit with her childhood friends Mary Fessenden and Yvonne Zarconne. Mary suffers from health problems and was taken from her home in the ambulance as her company left.

The big eared one signed an executive order involving the White House Rural Council which, apparently, turns over farmland to UN guidelines. Details of the new arrangement remain murky.

Travelers in upstate New York & central Pennsylvania note that while farming looks great in some areas, elsewhere farms, along with commercial property and industrial sites look as if they have all been stricken with a blight.

Cabot Corp announced that they drilled in two new Marcellus wells in Pennsylvania that each make 30 MMCF (million cubic feet)/day. At $5/MCF the royalty would be just over $10,000/day after deductions but if Cabot owned the oil & gas and the well was drilled by another the daily royalty would be $37,500. Chesapeake announced that, with new technology, the reserves from their Marcellus wells is 7 billion cubic feet each, which, at $5/MCF would be worth $210 million a piece.

Bradford County Pennsylvania is having a Marcellus boom with wells and locations everywhere. One local woman said, "It hit all at once just like the California gold rush". Some companies have purchased some of the local motels and the new Microtel has been leased for two years by one gas company as rents for houses and apartments have skyrocketed -- $1,000/month for one bedroom apartments to $5,000/month for homes with a little ground. Water & brine trucks are everywhere and there are signs out advertising for workmen who are mechanics or who have CDLs. One woman who works at a convenience store noted that 8 or 9 more service companies were to come to the area very soon. To get on locations of Talisman wells one must wear hard hats and steel toed shoes and not have a beard. The picture guide given to advise the guards shows banned individuals, all of whom look like Mustapha, Abdul, Ali, Achmed or any of the 911 terrorists.

Another interesting note was the ponds made to sell water to the fracking companies as the streams, even with all the rain, were dry. It is understood that some have done such also in Wetzel County.

The price of local Pennsylvania grade crude is now $86.50/bbl.