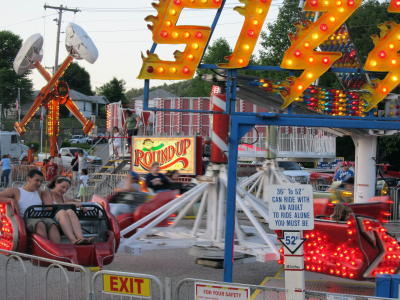 Mother nature dealing a good hand this year at 49th Wood Fest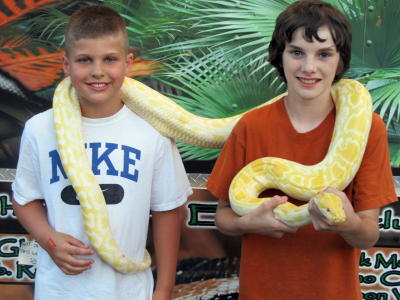 Snake handlers enjoying reptile exhibit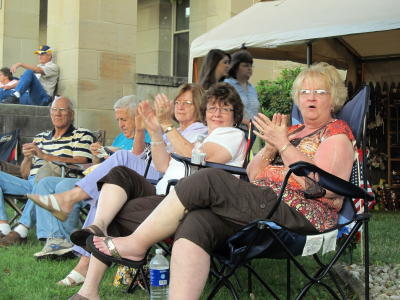 Folks enjoying evening entertainment
The Wood Festival's Grand Parade starts at 12 noon today, with the weather looking good. Parade Marshals are Burl and Jean Muncy Simers
Saturday morning events include a 5K Walk/Run and a Kids Run staring at 8:30 a.m. at the courthouse, with Kids Day activities starting at 10 a.m. on Main Street.
The Kiddie Peddle Garden Tractor Pull is at 2 p.m.
Saturday entertainment on the Main Street Stage starts at 3 p.m.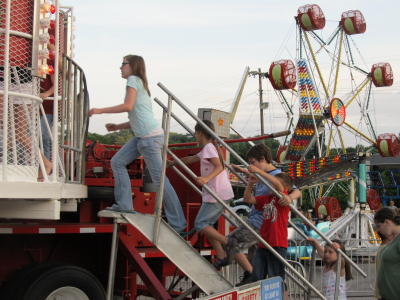 Kids rushing to find some excitement
3 p.m. - Stoker 7
4 p.m. - John Richards
5 p.m. - Will Freed Band
7 p.m. - Plan B (Oldies)
8:30 p.m. - Wood Festival Auction
9 p.m. - Dangerfield
11 p.m. - Fireworks Finale
Booths, foods and crafts open at a.m. Carnival hours unavailable.