By Bob Weaver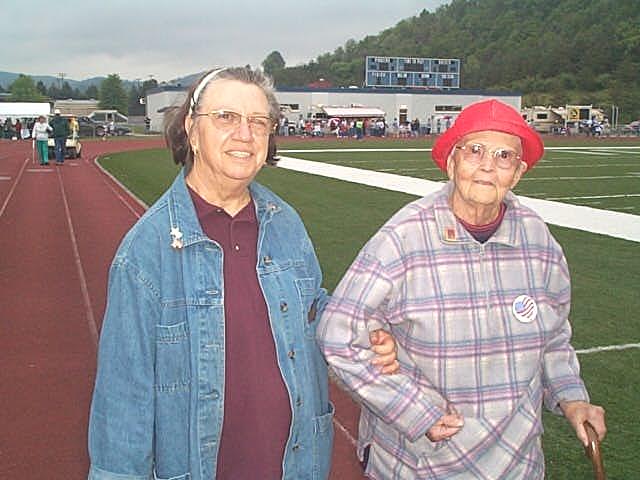 Katherine Burrows helps well-known Calhoun teacher,
Elva Yoak, 88, who walks the entire loop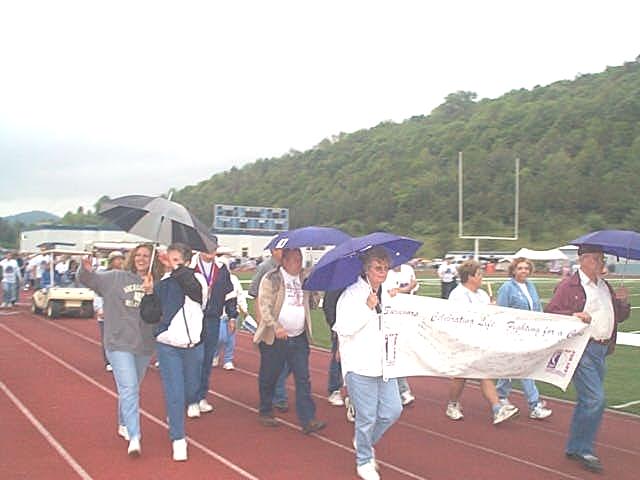 Cancer survivors from Calhoun-Gilmer walk the relay Friday night
It is a moving experience when the music swells and the American Cancer Society's walk-a-thon "Relay for Life" begins, and you see the passing parade of your neighbors, friends and family members who have somehow managed to survive cancer.
Friday evening was no exception, with hundreds of Calhoun and Gilmer county folks turning our for the all-night event at Morris Field in Glenville. It was a dampish affair with rain showers and chilly May temperatures, but the determination won out.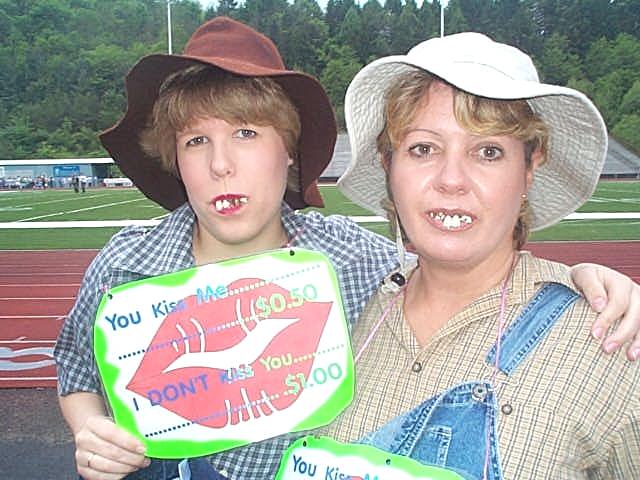 KISS ME IF YOU CAN - Joni Cutlip (L), daughter of Jay and Cindy Rittenhouse of Buckhannon and Tina Aldridge (R), daughter of Larry and Judy Morton of Grantsville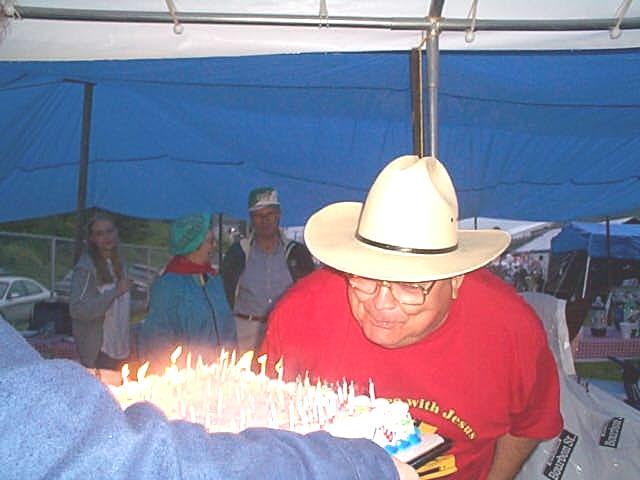 Pastor Harry Siers strikes the big 65, saying "It's Medicare time!"
Calhoun's "Relay for Life" groups have raised several thousands of dollars in 2002 to fight cancer, the total amount to be announced.
It is the spirited-fun, sharing food and being good camping neighbors that makes it a very special event.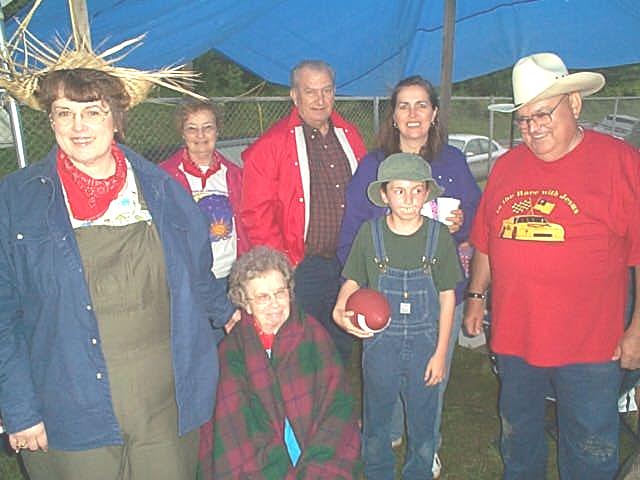 Enon Baptist Church "Country Kickin" group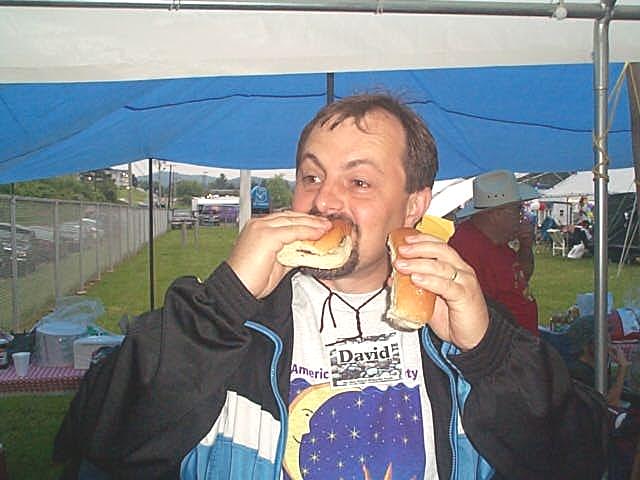 Mt. Zion UM Pastor Rick Swearengin usually has a big appetite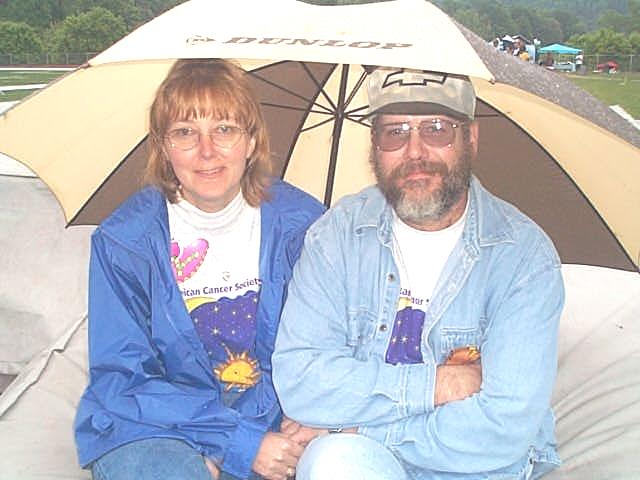 The rains came, but spirits not dampened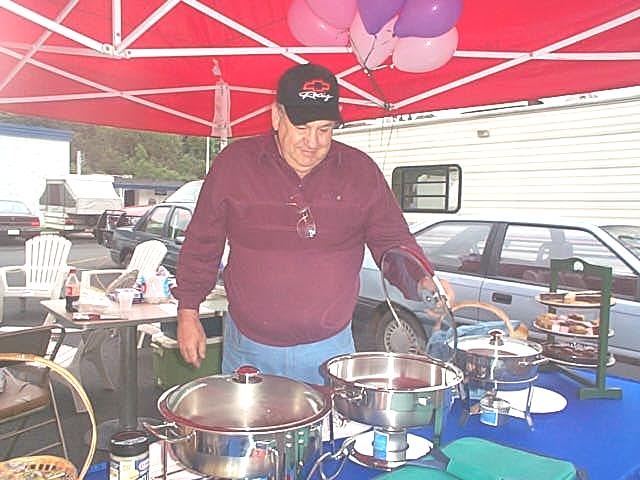 Burl Simers was left in charge of "Bosom Buddies" food tent,
but he was caught...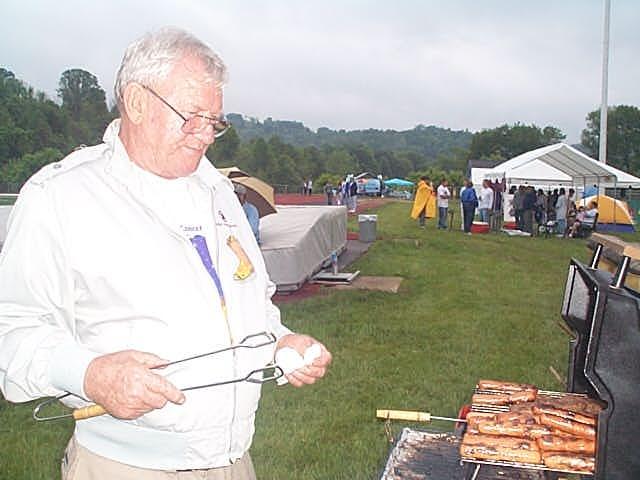 "Most people like their hot dogs burned a little..."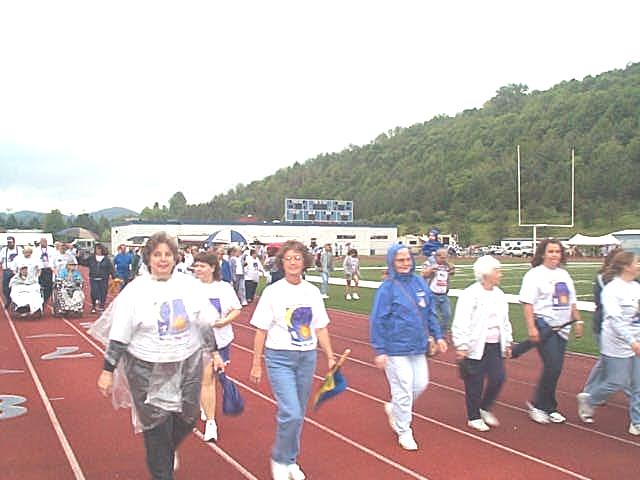 It was also a walk remembering people taken by cancer