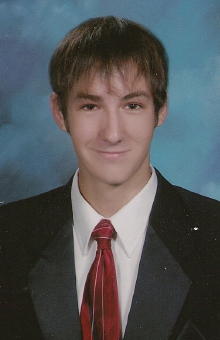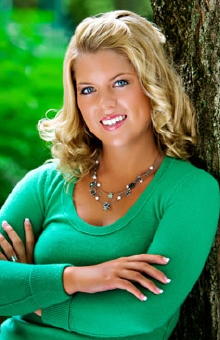 Valedictorian, Zachary Hanshaw and Salutatorian, Ashley Houchin
Photos courtesy of Calhoun High School
Calhoun County Schools has named Zachary Ryan Hanshaw, Valedictorian and Ashley Elizabeth Houchin, Salutatorian for the Class of 2011 at Calhoun County High School. They will be recognized during the 87th commencement exercises Friday at 7:30 p.m. at the school.
Zachary is the 18 year-old son of Ronnie and Rebecca Hanshaw of Chloe. His high school activities include Wrestling-four years; Cross-Country -three years and Track and Field-two years.
Zach's high school honors include President of Student Council, President of National Honor Society, Mu Alpha Theta, Governor's Honors Academy, Marshal for the Gubernatorial Investiture of Earl Ray Tomblin, Gear-Up Dean's List, Math Field Day and 21st Century Scholar.
He plans to attend Davis and Elkins College majoring in Computer Science.
Ashley is the 18 year-old daughter of Jeffrey and Kelley Houchin of Arnoldsburg. Her high school activities include Volleyball-four years; Volleyball team captain-2 years; Basketball-three years; Learn & Serve-three years; Peer Mediation-one year; Student Council Rep-four years; Student Council Treasurer; Yearbook Editor; Prom Committee; Freshman Class Historian, Junior Class Treasurer; Senior Class Secretary; Freshman Homecoming Princess; Senior Homecoming Princess.
Ashley's high school honors include National Honor Society, Mu Alpha Theta, Know Your State Government Day Rep; Graduation Honor Usher; NWVRHEC Internship; LKC Scholar Athlete; 1st Team Class A All State Volleyball-two years; 1st Team All LKC Volleyball-two years; 3rd Team LKC Basketball.
She plans to attend WVU majoring in Speech Pathology & Audiology, and would like to work as a speech therapist in an early intervention program for preschool age children.