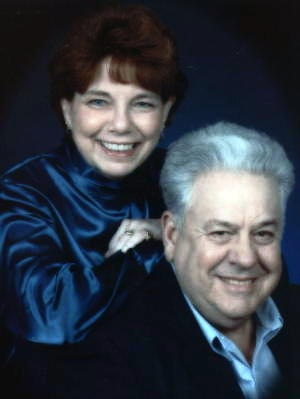 Burl and Jean Muncy Simers have been named Grand Parade Marshals for the 49th annual Calhoun County Wood Festival to be held June 2nd, 3rd and 4th.
Burl is the son of the late Callie and Ida Simers. He was born on White Pine and has lived in Calhoun County all his life. Burl graduated from Calhoun County High School with the class of 1962.
Jean is the daughter of the late Ira and Dorothy Muncy. She was born in Charleston, West Virginia, her family moved to Calhoun County in the spring of 1963. Jean graduated in 1966 from Calhoun County High School. She is also a graduate of Glenville State College.
Burl and Jean will celebrate their 45th wedding anniversary this July. They have two daughters, Sandra Simers Bugby and husband John of Harrisville and Cindy Simers of Mount Clare WV. They have one grandson, David Bugby, who is an eighth grade student at Ritchie County Middle School.
Both Burl and Jean retired from the Calhoun County School System. Burl retired in 2000 with 27 years experience and Jean retired in 2004 with 37 years experience. Jean is currently employed as the coordinator for the Calhoun County Family Resource Network.
Burl currently drives the van for the American Veterans Association. Both Burl and Jean are Road to Recovery volunteers for the American Cancer Society, transporting patients to and from cancer treatments.
Jean is involved in several civic organizations including Secretary of the Calhoun County Alumni Association; President of the Minnie Hamilton Health System Board of Directors; secretary of the Community Resources Incorporated board; Secretary of the Little Kanawha Transit Authority; member of the Little Kanawha Area Community Foundation board; secretary of the Calhoun Christmas Connection; Reach to Recovery volunteer for the American Cancer Society; member of the Regional Health Education Program board for Region 2; member of Mu Chapter of Delta Kappa Gamma Sorority and Queen Bee of Sunny Cal Gals, local chapter of the Red Hat Society.