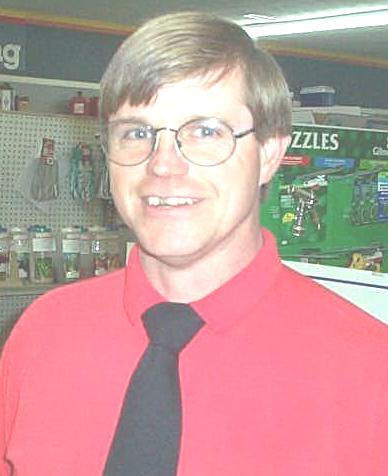 Grantsville businessman Rick Sampson has won the Democratic candidacy in a four-way race for Calhoun Commission, with 416 votes. Sampson said "I'm very grateful for the nomination, and am looking forward to the election this fall. I appreciate those who voted for me."

Coming in second was Grantsville dentist Lynn C. Gilbert with 376 votes, third was hospital administrator Steve Whited with 247 votes and businessman Tom Shock was fourth with 169 votes.

Sampson will face Republican candidate David Barr this fall. Barr received 270 votes for the nomination.

Calhoun County had a 35% voter turnout at the polls yesterday.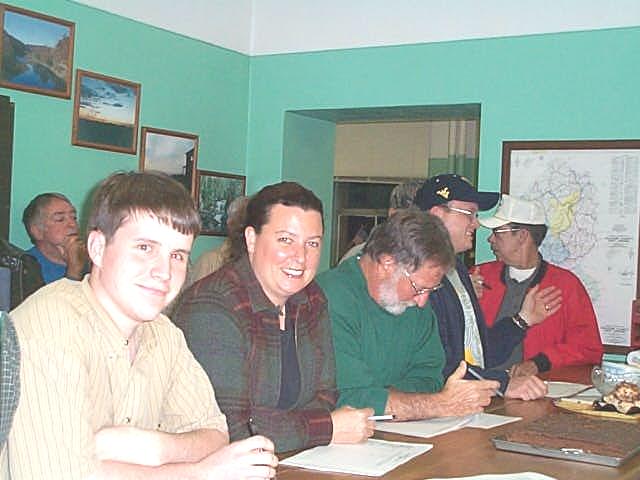 L to R: Assessor Nettles, Candidate Lynn Gilbert, and Candidate Steve Whited, smiling and waving his hand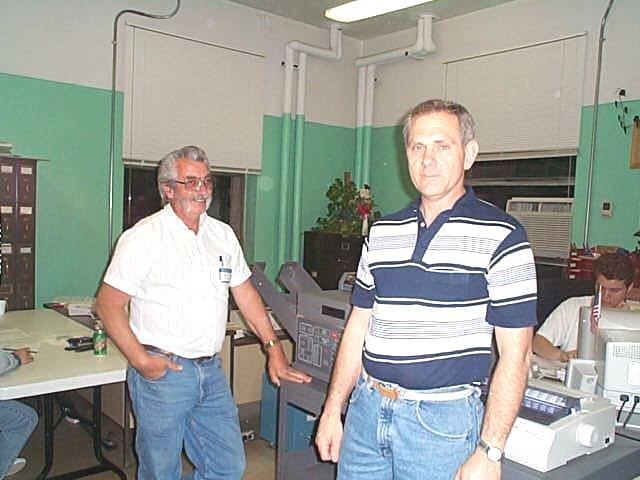 County Clerk Richard Kirby and appointed observers had a small bout with the counting machine
Magistrate Rick Postalwait was unopposed, receiving 844 votes.
Winners in the race for Democratic Executive Committee:
Burl Postalwait 199
Faustine McCartney 190
Bev Mulllins 190
Freda Whytsell 189
Bob Park 181
Margie Evans 158
Randall Arnold 152
Dennis Dickson 118
Rose Jarvis 37 (not elected)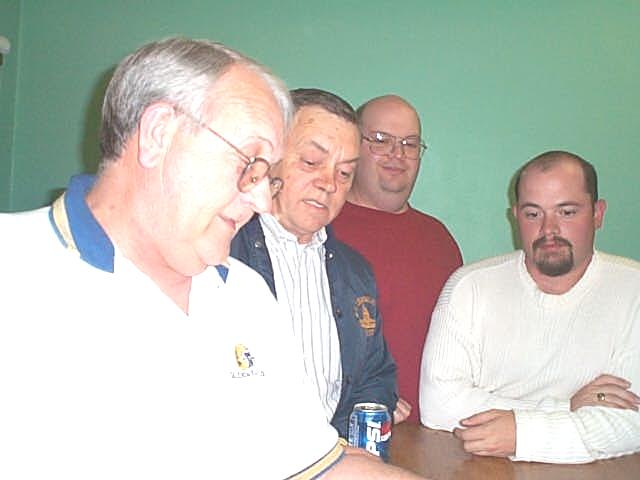 Checking the results (L to R) Commissioner Larry McCallister, Delegate Bill Stemple, Magistrate Rick Postalwait and Public Defender Kevin Postalwait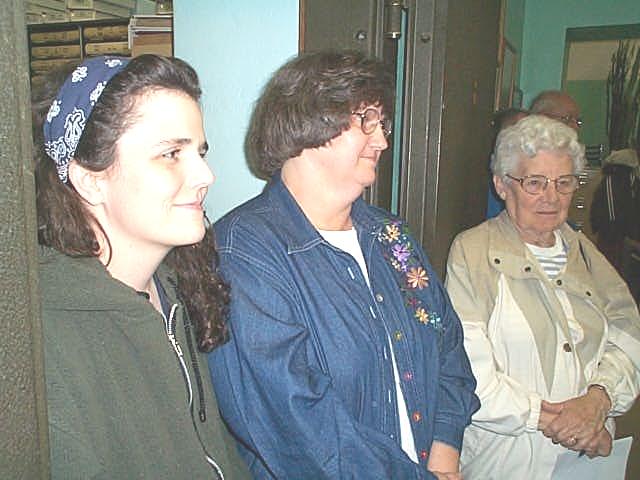 Library workers and officials watch their levy go down
U. S. Senator Jay Rockefeller won Calhoun with 1028; William Galloway 84; and Bruce Barilla 41.
In the race for Congress, Jim Humphreys defeated Margaret Workman, 622 to 510.
State Senator Larry Edgell, unopposed, received 753 votes.
Delegate William "Bill" Stemple (33rd District) was unopposed, receiving 1,014 votes.