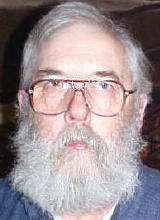 By Alvin Engelke
alvinengelke@hotmail.com

Rev. Keith Belt filled his regular appointment at the Burning Springs M. E. Church. There will be no services Easter Sunday at Burning Springs as the local folks will attended sunrise services with the folks at New Home (Mayberry) where services will start at 6:30 A. M. followed by a tasty breakfast.

The Creston area had wind & rain and Saturday brought a downpour that scared off many of the would be ATV poker run riders. Those who ventured out found high water, mud and one irate fellow who didn't want people riding on Roane County Road 2/6 which, of course, is a public highway. The diehards had a good time playing in the mud and water. David Ferrell from Walker won the 50/50. Kurtis Barnett came in first followed by Amanda Whitehead & W. Harrison Schenerlein IV. The community would like to thank all those who came to ride, those who worked on all aspects of the ride, those who donated gifts for the door prizes, those who brought desserts and food, etc.

Ted Grimm was visiting area relatives & friends and helped with the poker run. He also went to visit Charles Russell who consulted with Dr. Larry Jones in Pittsburgh on April 13. Charles continues to mend. The comely Ms. Bell, R. N. was calling on Charles on Thursday.

When Obamacare was being debated Princess Pelosi said it would have to be passed before one could find out what was in the bill. Now it seems that on page 107 there is an exemption for mandatory coverage for Moslems. Just like dhimmitude, Jews & Christians will have to pay taxes to provide for those who tolerate no discussion of Mohammed or his actions or writings.

Marge Marshall, Joellen Blair & Nancy Engelke are among those who are attending the Farm Bureau women's conference in Baltimore. They are doing tours of old forts & museums on Monday but they had been listening to speakers who brought them up to date on groups like HSUS (Humane Society of United States) which intends to eliminate animal agriculture, hunting and owning pets. This group does not operate animal shelters and was recently in Calhoun County on the case where the retired professional from the northeast was operating a dog fighting operation, among other things.

Teddy Parsons picked up one of the three little kittens at the Engelke residence and the critter let out a squall. Mommy then ran right up Teddy's coveralls looking to attack and defend her baby. Then Fu Fu (Phoo Phoo) the fearless canine decided to intercede but the hapless pup quickly realized that he should have minded his own business. Seems sharp claws will cause "attitude adjustments".

Jacques Frost was calling in the Creston area but the fruit does not seem to have been damaged. Trilliums, phlox, bellworts, blue bells and other spring flowers are now in their glory.

Willing workers are advised that the Creston area neighborhood watch will pick up trash along W. Va. Route 5 on Saturday, April 30. The cleanup will start at 8 A. M. with the gathering place will be at Jerry Poling's place. Afterwards there will be nourishment to reward the workers. For details call Donna Sue at 275-3202.

Chuck Exline continues to bring out big logs on the former T. R. Boggs farm.. One timberman noted that someone was doing well as a brand new log truck is being used to haul away the choice logs.

Local electric bills have a new look & name as the company is now Mon Power a part of First Energy. Monongahela Power had been part of the former Allegheny Power Co. but it had been known for making bad management decisions for decades and finally it must have caught up. Historically utilities did not have to worry about bad business decisions since they were protected by the public service commissions in the states where they operated (at least for as long as they rewarded the proper politicians -- a situation called "crony capitalism".

Some folks in the Creston area have been promised that Frontier, the new telephone company, will provide high speed internet but promises have yet to be kept. Other folks have to rely on the satellite dishes which work, sometimes.

Several area residents are looking forward to spring gobbler season and tasty turkey meat on the table. With all the mast there should be plenty of fat gobblers to harvest. One can then have morels and ramps to go with the meal.

Back in 2005 the UN (the society that trains folks how to blow up onion sacks at US taxpayer expense claimed that by 2010 there would be 50 million refugees as a result of "global warming" with many islands inundated and large areas turned into desert. Earlier this year a news reporter asked the UN about what happened to the 50 million refugees that were said to be about, including about 1 million from some of the luxury Caribbean resort islands. Instead of answering they tried to take down and hide the maps, charts & graphs that said all this would happen but they forgot that some know how to save what is on the web, etc. Now the claim is that there will be the 50 million by 2020. Not so long back the global warming folks said Australia would be much drier and politicians allowed building down on the sand bars and then there were almost record floods which were said to be caused by "global warming". Of course US taxpayers fund all this nonsense and pay for all sorts of foolish programs to "fight global warming" and those who get the loot insist that the federal budget cannot be cut anywhere.

The price of local Pennsylvania grade crude oil is $104.50 and the price of gasoline continues to march to the $5/gallon mark which is part of the way to the price the big eared one wants.

Dorothy Lynch's tulips are beautiful and dogwoods will soon be in full bloom; that is where the disease has not killed the dogwood trees.

Vandals destroyed several mailboxes in the Creston & Burning Springs area. Apparently there are no clues at this time.

The other day some fancy green tank ladders with landings appeared along the road near the base of the Leason Hill just up from the Creston Flats. Then some green round hay bale holders appeared (pipe type that come apart). Then a trailer was seen parked beside the ladders and by the next morning all were gone. In the past the Ten Finger Pickup Division of the Midnight Supply Corp. would do this, that is, gather up the merchandise and then the buyer(s) would come along and haul away the loot this making it difficult to trace where the items went.