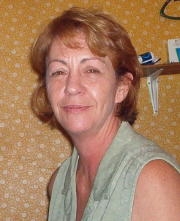 By Janet Siers
304-655-7254
countrymebe@yahoo.com

Glen and Hayward Siers attended Paris Parsons birthday party at Miletree Nursing Home in Spencer, March 29. Paris' wife Orva has been at the home for about 8 months now. Tommy Shaffer and Paris' daughter Betty were there. Paris rode over with Glen. Orva felt like she was at a family reunion.

Blaine King and I had our eye exams at Dr. Brett Radows in Spencer Friday. It had been a number of years since either one of us has had that taken care of. Needless to say our prescriptions were a little stronger than before. It was a good thing. I'm looking forward to getting contacts as I lose my glasses all the time.

The Full Pink Moon was big and beautiful Sunday night.

Along with Spring comes big black ants. When I poured my Frosted Mini Wheat's into a bowl the ants swarmed in the bowl and out on to the counter. I threw the cereal away and guess I will keep all that kind of stuff in Mason jars.

All three of my lilacs are blooming. This is the first year that the two lilacs I got from the Jesse Hicks place have bloomed.

Wasps and woodbees are all over the place. I've seen four different kinds of butterflies here.

John Rose at Chloe Hardware told me he heard a Whippoorwill the other night. I would have loved to heard that. When I was little there were plenty around and I liked to mock them but it has been years since I've heard them.

Ben and his friend took Ruby and Lea fishing in a friends pond over in Nicholas County. Ruby hooked a pretty big fish and had to have help getting it in. Lea caught a couple of small ones she had no trouble with it. She told Ben "Lets do that again."

After tracking the hummingbird migration I had my feeders out for about a week and finally I saw one here and reported it and I have Chloe WV on the map. Feels good. Everyone have a wonderful week!