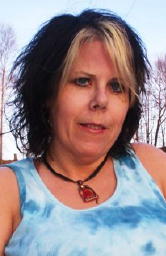 Kathleen H. Taylor
fieldaflowas@yahoo.com

Welcome back to Beason. Our little area in the world that is coming back to life with the sounds of the peepers and the sight of daffodil blooms. I love this time of year. I could definitely do without the excess rain that we have been receiving. But, it could be snow. Therefore, I should count my blessings that it is only rain.

Remember the Dip N Donate-Auction for Jennifer Propst Miller is April 17 in Calhoun County. Please come out and enjoy good food and fellowship for a great cause.

Baseball season has begun. Avery is officially a Little League player. I think he got a little dose of reality during the first practice. Little League is so different than T-Ball. I could see Avery struggling with the differences. But, once Avery let himself go, he went further than what I thought he would. I am so glad he can play with kids closer to his age.

Love is in the air amongst the farm animals on the Taylor Farm. I am just positively thrilled at their bliss, but, could they save their affection for behind barn doors? Ethan called their PDA "circus tricks" when he was younger. I had been hoping to avoid any questions from Avery. His "inquiring mind wants to know" everything. Needless to say, yes, the questions have come up and I have been trying to answer them with the littlest amount of detail possible. I am just not ready for "the talk" with him yet.

I don't' know if any of the Beason residents have noticed that the road is more holes than actual pavement now. It is bad enough we fight with water and fallen trees, but, the road is in dangerous condition. I had something break off my car that was caused by a large hole. I barely got my car home. Whatever broke, made my tire loose and was only about ½ inch from coming off. I find that a little disturbing. So, I am sure we could find a lot of volunteers to help us out. I am certain there are many at the Central Regional Hotel that are sucking my tax dollars. As long as they are using my money, they need to be fixing my road. I don't bust my butt so they can sit on theirs. Don't even get me started.

Spring break for the kiddies is almost here. I can't tell you how excited I am. We don't have any plans to do anything. We are trying to save our money for summer vacation. The way gas prices are going, we might not even be able to do that. Sad, but true.

Our shop in Harrisville will donate a basket to the auction on April 17th. It contains several nice things including a free haircut, a free pedicure, a bottle of Calvin Klein perfume and a bunch of other goodies. Please come out and attend for a good cause.

I am ending today's article with a quote by Winston Churchill, "We make a living by what we get, but we make a life by what we give."