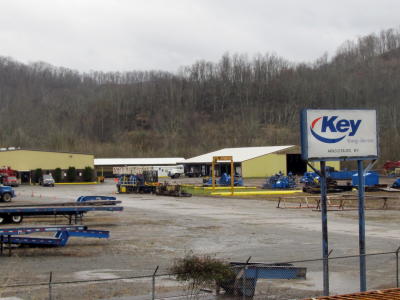 Reports are circulating that Key Energy is moving its' operations from Arnoldsburg.
The company is reportedly leasing the site on a short-term or monthly basis, with the current lease expiring in June.
The drilling and well service operation, said to be among the largest in the USA, located in Arnoldsburg about 14 years ago.
Jeff Cottrill, local Key manager, did not return phone calls regarding the possible relocation, and other company officials said Key corporate policy would not permit comment on its business operations.
The moving of the Arnoldsburg operation has been on the table before.
Key hired a number of local and regional workers, but reports indicate those numbers have dwindled, with some of the workers transferring to another Key site operation, while others have said they were laid off.
See KEY ENERGY MOVING DIVISION OFFICE TO WEST VIRGINIA - Key Has Operation At Arnoldsburg