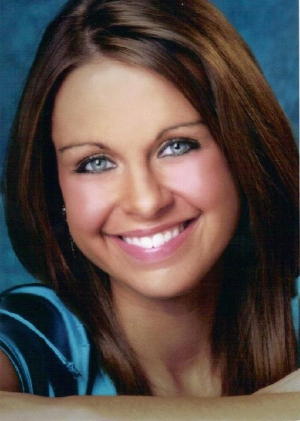 Leslie Dawn Garrett represented the Clay County Golden Delicious Festival at the West Virginia Association of Fairs and Festivals Queen of Queens Pageant this past January.
The pageant is a two day event held during the annual association of fairs and festival convention, in Charleston. There she competed against 84 other young ladies from across the state of West Virginia in 5 phases of competition, Personal Interview, Street wear, Event Promotion, Evening gown and onstage interview.
Leslie represented the Golden Delicious Festival with style and grace and was 3rd runner up. The Golden Delicious Festival also picked up several other awards at the convention. Placing 1st for pageant program, 2nd for Website, 2nd for poster and 3rd for premium book. In addition to this, Pageant Director, Connie Sizemore was nominated for the Associations Hall of Fame.
Leslie is the 18 year old daughter of Stanley and Pamela Garrett of Mt. Zion. She is a sophomore at The University of Charleston where she is majoring in Pre-Pharmacy and Biology. She is a 2010 graduate of Calhoun County High School.
The Clay County Golden Delicious Festival is held the third week of September in Clay, West Virginia. The festival is dedicated to preserving the history of the birthplace of the Golden Delicious Apple.
For more about the Golden Delicious Festival visit claygoldendeliciousfestival.com
For more information on Festival Pageants see goldendeliciousfestivalpageant.webs.com