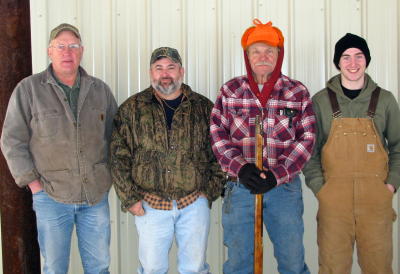 Black Powder Shoot winners (L-R) Steve Ellyson,
Howard Williams, Charlie McKown and Nathan Dickey
Photos and story submitted by Sherry McKown-Brown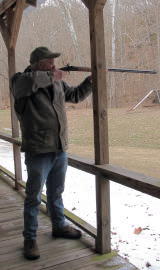 Bear Fork Hunt Club held their Annual Black Powder Shoot Feb. 12. First place winner was Charlie McKown, club president, 2nd place Howard Williams, 3rd place Steve Ellyson, and 4th place Nathan Dickey.
An interesting tidbit was Charlie, a 66 year old man, hand built his traditional muzzleloader with open sights.
Steve Ellyson is pictured left, warming up
Only a few members attended the event, but a great time and fellowship was had by all. After the shooting match the group feasted on a home cooked meal of brown beans, fried potatoes and corn bread.
The Annual Shotgun Shooting Match will be held February 19th beginning at 10 a.m. at the Bear Fork picnic area. All members are invited to come and join in on the fun. A meal of chili and sandwiches will be served after the match.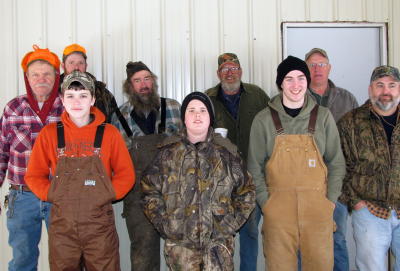 Shooters and range officers (Back L-R) Charlie McKown,
"Pork" Dickey Jack Bostic range officer, Floyd Riley
range officer, Steve Ellyson, and Howard Williams
(Front L-R) Curt Neeley, "Pork" Dickey Jr., and Nathan Dickey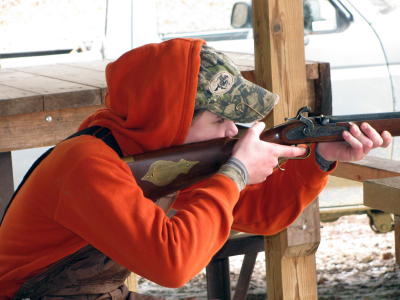 Young shooter, Curt Neeley