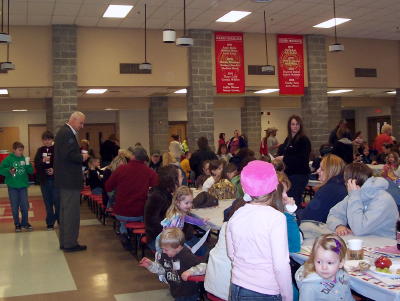 Parents and students attend 3rd Saturday Fun Day
Submitted by Jean Simers
The third Saturday Fun Day for the 2010-2011 school year was held February 12th at Calhoun Middle-High School with over 286 people attending.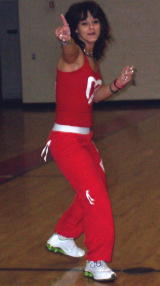 Lisa Walker (pictured left) spoke to the parents about a new grant which will make Zumba exercise classes available free of charge the first Saturday of each month. Donnie Pitts also spoke to the parents about the school bond election which will occur on March 4th. Mr. Pitts had a drawing of the proposed new Arnoldsburg School. Also, Jamie Jacobsen, Regional Tobacco Specialist, spoke to the parents about having a tobacco-free home.
There were several display tables with lots of information available, including, Tobacco Prevention, Change West Virginia, Mid Ohio Valley Health Department, WIC, Dental Health, and Zumba. Parents voted on the date for the Idlewild trip with Saturday, June 11th the date selected. Lisa Walker provided Zumba for the children while parents were attending their sessions. Lunch was served by the Middle School Boosters.
Winners of $25 gift certificates for the Pit Stop were, Kathy Bailey, Lori Bailey, Shirley Chenoweth and Kathy Robinson. Other winners included, Amber Boak won box of Valentine candy, Mitch Stevens won a dental set, Cindy Robinson a water bolltle, Shelly Stevens a t-shirt, Kerri Stull a tote bag, and Brunilda Marquez won a Smoke Free bag with goodies.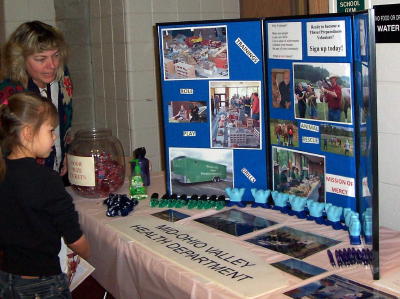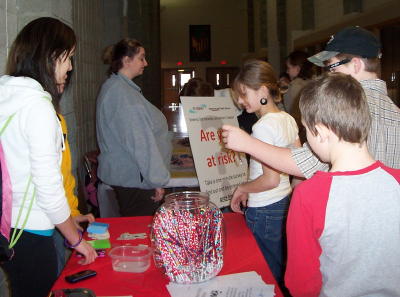 Participants visit information tables at the Saturday event