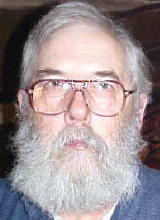 By Alvin Engelke
alvinengelke@hotmail.com

After a series of storms the local area had a warming trend with robins looking for earthworms where the ground wasn't frozen and silly daffodils trying to come up in spite of the fact that Easter is late this year.

Charles Russell was consulting his podiatrist and also visiting with Euell Russell.

Ann's Run resident Rodney Lynch, age 76, passed away after a long battle with cancer. An avid bow hunter and outdoorsman he had returned to Creston after retiring from employment in Ohio. Like his parents Seward & Emma Lynch and his Uncle Bill & Aunt Mildred Lynch, he was active in the community working to make Creston a better place. He was active in the restoration of the Creston school and was very active in the Creston ATV Poker runs, working on setting up routes, helping with the runs, etc. He is survived by his daughter Renee Gray and her two comely daughters. Burial was at Ground Hog followed by a meal at the Creston Community Building.

Pretty Little Red Flower, otherwise known as Rozetta Thompson, age 83, passed away in Florida. The daughter of Curtis & Mable Schrader Stutler she was known as a famous poet. Her ashes are to be spread on Little Creek on Mother's Day.

Brice Laughlin, age 79, of Arnoldsburg passed away at the VA hospital in Clarksburg. He formerly played music at the Creston sings.

Dan Little, age 68, who lived near the historic Ruble Church at the head of Chestnut Run passed away after a long illness.Dan was known as the expert on drilling water wells, a business taken over by his son John.

Local residents followed the chaos in Egypt and were concerned by a quote by the big eared one saying that after he had fundamentally transformed America he/they would change the world. They his spy chief, Mr. Clapper, said the Muslim Brotherhood, the outfit that calls America the "Great Satan" and calls for the destruction of Israel, was really a nice bunch of 'secular' men who only wanted the best for everyone. Some folks noted that one should read Isiaih 19:2 to get a better picture. When Mr. Clapper shared his "words of wisdom" with the nation it was noted that a Spencer native was one of the well dressed young men standing behind bureaucrat.

Back when the federal government was saying that Toyotas were not safe to drive and that the company was evil, some, especially those who drove Toyotas, felt that the government was trying to take out the competition so that Obama Motors, or GM (Government Motors) would have a better chance. It turned out that this was correct as ex-congresscritter Ray LaHood, an Illinois republican who may know something about corruption who is now Transportation Secretary for the big eared one said that there was no evidence that there were any electronic problems with the cars that would cause them to have stuck accelerators and that many of the hyped cases were shown to be "copycats".

Carl Ferrell is to undergo a stress test. Someone noted that perhaps Donna Sue might have been stress. Those calling at the Ferrell residence included Brandon & Missy Ferrell.

Rev. Keith Belt filled his regular appointment at the Burning Springs M. E. church.

At least one Creston resident attended the fundraiser at Heritage Park in Spencer for the Main Street Chapel project. Diners were entertained by a barbershop quartet. They singled out one specific Spencer businessman for a 'special song'.

One of the oil truck drivers up at Brooksville didn't realize that a load line had been run over the hill so he tried to drive up to the well (big mistake). With help from chains, big log chains, winches, etc he was rescued from going over the hill, etc. Those present reported that it was "exciting" for a time.

A lot has been said about the several hundred waivers from having to comply with Obamacare, especially for the unions that promoted the law (now ruled unconstitutional) and well connected companies that "are right". The EPA has come out with new rules since the congress would not pass "Cap & Tax" the law to redistribute wealth for using energy. Now it seems that the EPA has given waivers to certain power plants because they are in California and because they use General Electric engines and the boss at GE is tight with the big eared one and GE's subsidiaries NBC and MSNBC promote the government agenda. Such is called crony capitalism. The big eared one and his friends have made it clear that West Virginia and coal will get no waivers and the New Journal of Medicine even reported that, apparently under the 'guidance' of Joe who is now the U S Senator W. Va. has been getting ready for Obamacare and is one of the leading states for socialized medicine.

While there were shortages of natural gas out in the southwest during the cold snap, some local natural gas only fetched $2.70 while crude oil fell to $80.25/bbl. With 9% real inflation (the official numbers do not count food & energy prices) and actual unemployment at about 17% (those whose 'benefits' have expires aren't counted, etc.) there is much in the economy to be concerned about.

According to reports there are now 14 candidates for the special election to be governor. Some who work under the golden dome indicated that they were not too impressed with some of the candidates. Local residents participated in the W. Va. Farm Bureau & Forestry day at the Legislature and the Taste of West Virginia reception which was attended by several delegates & state senators.