UPDATE - A Gilmer County grand jury has indicted two women accused of child abuse.

Mary Starcher and Yarica Jackson face 80 counts each of child abuse resulting in injury and one count of conspiracy.

Both were arraigned Friday.

Starcher injured Jackson's four children with a homemade electrical shock device and Jackson allowed her to do it, according to police.

They're being held in the Central Regional Jail.

ORIGINAL STORY - A Gilmer County child abuse case appears to have a brutal twist.

Gilmer authorities have arrested two Cox's Mill women for using an electrical shock device to discipline four children living in their household.

Child Protective Services in Gilmer County said they received a report regarding the alleged abuse, calling the makeshift shock device a "grasshopper."

The criminal complaint says the couple showed the device to authorities, indicating it was "a cordless electric drill with a broken metal clothes hanger with two ends that protruded out."

Authorities said the device emitted an electrical shock when touched to the body.

Child protective workers said that one of the juveniles had burn marks on the wrist or hand from the device being used, according to the complaint.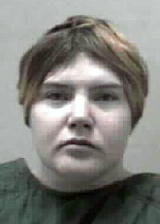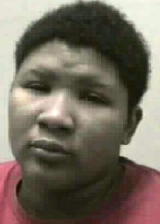 Mary Ann Starcher, 35 (pictured left) was charged over the weekend in the Gilmer Magistrate Court of Carol Wolfe with committing four counts of child abuse resulting in injury or creating a risk of injury.

Yarica Jackson, 31, mother of the four children, was charged with committing four counts of child neglect, creating a risk of injury, for allowing such abuse.

Starcher told police, according to the complaint, that she shocked all four children as punishment.

Jackson (pictured right) the mother of the children, said she allowed the use of the device by Starcher, her significant other, when the children would not respond to other punishment, says the complaint.

Authorities described the domicile of the residence as being in "a state of disarray and unhealthy to live in with trash strewn about."