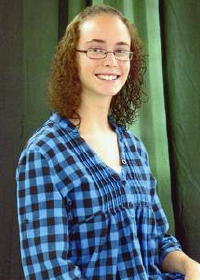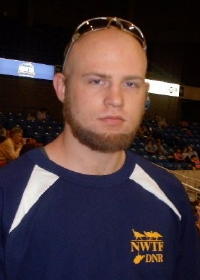 Sara Isner is 5' 9", 135 pounds with brown eyes and
brown hair, and Josh Duff is 5' 9", 150 pounds with
a shaved head and a beard, both are hearing impaired
Authorities have found a man and a 15-year-old girl that disappeared from Taylor County a week ago.
They were found at Burnt House in Ritchie County.
Josh Duff is in Northern Regional Jail.
ORIGINAL STORY
The parents of Sara Isner are now offering a $1,000 reward for information leading to her return.
State Police in Gilmer County discovered a stolen car that is believed to be driven by Josh Duff, 20, who authorities say left the Taylor County area with 15-year-old Sara Isner.
Both Duff and Isner are hearing impaired, and reportedly met at the WV School for the Deaf and Blind at Romney.
A stolen 2000 Saturn believed to be driven by Duff was found abandoned last week in Gilmer County near the Gilmer-Ritchie County line, the Rt. 47 Linn area.
An arrest warrant has been issued for Duff.
Police have been focusing a search for the couple in the Gilmer and Ritchie County region. Duff reportedly has connections in the Wirt-Wood County area.